Billing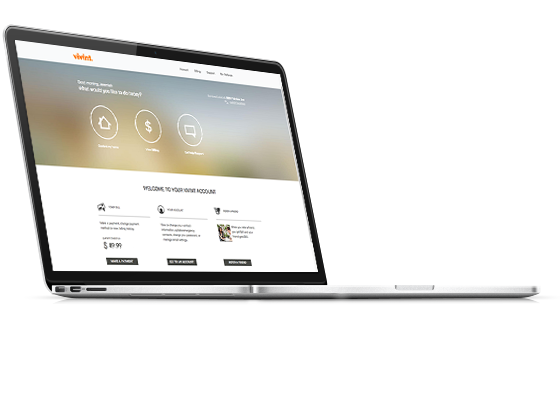 FAQ
What are my payment options?

At Vivint, we encourage all of our customers to be on automatic, paperless billing. Not only is this method of billing better for the environment, but it also saves our customers time and effort. Customers can enter a payment method from their online account and opt in for automatic payments. If for any reason a customer needs to opt out of automatic payments, the customer will need to contact our customer care team via chat, email or phone call to verify the change on the account.

How do I pay my bill?

You can set up automatic billing or make payments through the Vivint account center. You can also view your billing history and current balance and update payment information from your online account. Visit account.vivint.com to manage your billing online.

If you would like to mail a payment in the U.S., please send it to:
Vivint Inc.
62992 Collections Center Dr.
Chicago, IL 60693-0629

To mail a payment in Canada, please send it to:
Vivint Canada, Inc.
c/o Lockbox 914410
PO Box 4090 STN A
Toronto, ON
M5W 0E9.

How much does a service visit cost?

For the first 120 days after install, service visits are 100% free as part of the warranty. After that, regardless of the amount of time that the technician spends at your home, there is a $49 copay for the technician's time and expertise. Any Vivint equipment that requires replacing is under warranty and is included in the copay. The service visit also comes with a 60-day guarantee, meaning we will send a technician back to your home for free if the same issue comes up again.

If you sign up for the Vivint Premium Service Plan for $10 per month, all service visits and related expenses are free.

Can I receive a bill in the mail?

Because we are a paperless company, and for your convenience, we do not send statements or bills by mail. This ensures that you never experience a lapse in coverage. However, you may still send a payment by mail. If that payment is received within three days of your billing date, we will not withdraw funds automatically. And, of course, you maintain complete control of your account at all times. You can always access your online account center, which allows you to view your current billing status.

Can I change my billing date?

Yes. You can schedule your billing date to be any day between the 1st and the 25th of the month. Your billing date reflects the date that your payment will automatically come out of your account.

Why did I get charged a false alarm fee?

Some cities do charge a fee for sending dispatch for a false alarm. If you feel there has been a mistake, you can contact our Customer Care team and they will be happy to discuss it with you.

Does it cost anything to make a payment over the phone or online?

No. Paying a bill online or over the phone is completely free. You can pay your bill online by logging into the account center.
Can't find what you were looking for?
Call 855.898.8908