Fixed Camera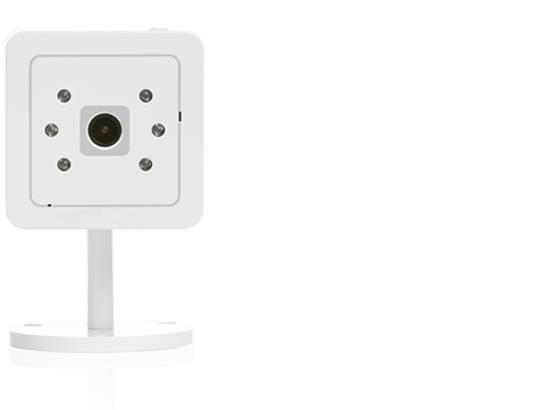 With Vivint video surveillance, you can watch real-time video or recorded clips of your home with an Internet browser or your smartphone.
FAQ
Can I view my fixed camera clips on my Space Monkey?

Yes! Click here to find out how.

What do I do if my recording schedules aren't working?

If your camera's schedules are not working, make sure that your camera is working and that the light on the front is green.

If everything is working, check and make sure that your schedules are turned on in the Recording Schedules section for your cameras.

If they still aren't working, you may need to delete and recreate your recording schedules.

If you have a SkyControl panel, you will manage your recording schedules online by using your Automation settings, which can be accessed by clicking on the gear icon.

Can I install a new camera? Or move my old one?

Normally a Vivint field service professional will install and position your Vivint Fixed cameras, but after installation you can move your Fixed cameras wherever you want. If you move your cameras or get new cameras and don't want to pay for a field service professional to come out, you can always install them yourself.

How can I set up recording schedules for my camera?

You'll set up all recording schedules online.

If you have a Go!Control panel, click here for a tutorial that will teach you how to create recording schedules for your cameras.

If you have a SkyControl panel, you will manage your recording settings online by clicking on the gear icon and using the Automation controls.

What do all the lights mean on my Fixed Camera?

Red and Green (solid interchanging): Wireless network connection failed Red (solid): No local or Internet connection Green (Solid): Full internet connection with Alarm.com IP Green (blinking): local network connection with local IP address Blue(solid) Privacy Mode Enabled

What if my Fixed Camera isn't showing up on my online account or my phone?

Go to the cameras section on your online account center. If you can't see any cameras listed, contact our Customer Care team via chat or email for assistance. If you can see cameras listed there but not on your mobile app, log out and back in and it should show up.

What if my camera isn't displaying correctly online or on my phone?

If your Fixed Camera status is not displaying correctly on your phone or the website, check the following to fix the issue: Go to your camera to make sure it is operational and that the LED is green. If it isn't, unplug and re-plug your camera and wait about 5 minutes to see if it turns green. Check your camera on both your app and online account. If both are working, then the issue is already resolved. If only your computer, app, or neither is working, contact our Customer Care team via chat or email for assistance.

What is privacy mode?

Privacy mode allows you to temporarily disable your camera's remote viewing and recording capabilities. While in Privacy mode, your camera will display a blue screen on your online account.
Can't find what you were looking for?
Call 855.898.8908