Acknowledge Alerts
Whenever an event is triggered in your system (e.g., low battery, system tampering), an alert message will appear on your home screen and your system will beep until you acknowledge that you have received the alert.
To acknowledge and clear an alert, complete the following steps:
1
Go to your touchscreen panel and touch the home button
2
Tap 'Security'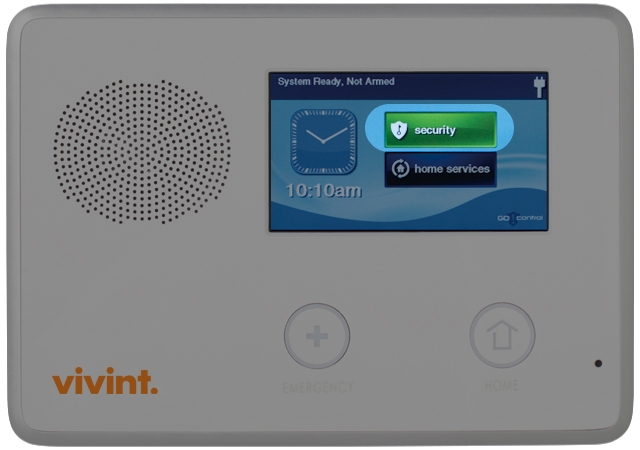 3
Next to the Menu button, a yellow box with a warning symbol will appear. Tap the warning symbol to view all of your current system alerts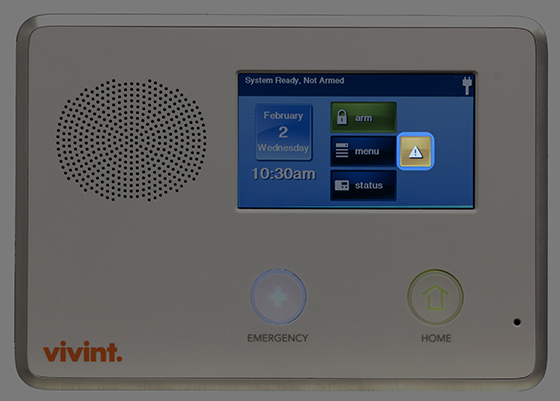 4
Choose 'OK' to acknowledge that you have received the alerts. This will stop the panel from beeping, and once the event in question has been resolved (e.g., you replace the batteries or fix the tamper), the message will disappear from your home screen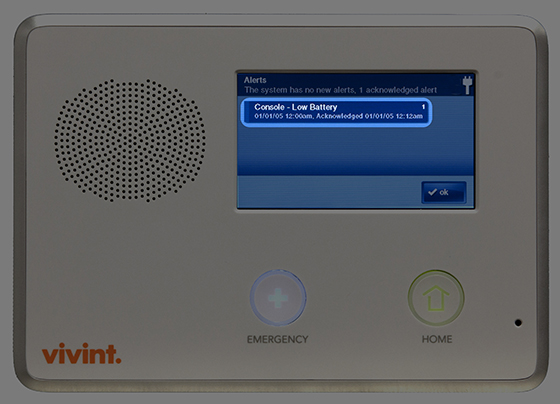 Did this answer your question?
For more help, chat or send us a message.
Call 855.898.8908