Adjust Smart Assistant Settings
If you would like to adjust your temperature preferences, you can do so by following these steps:
Video Tutorial
1
Tap the temperature icon in the bottom navigation bar of your Vivint Smart Home app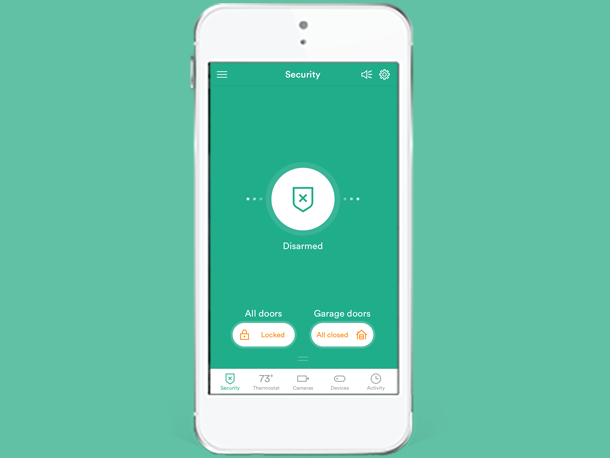 2
Tap the settings icon in the top right corner to view the settings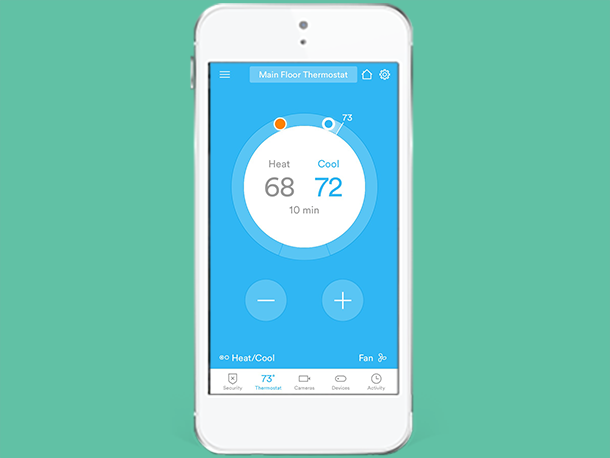 3
Make sure that you have Smart Assistant toggled on. You will be able to view all of your temperature settings for your four states. You can also access your Smart Assistant Notifications from here. To adjust the temperatures of a particular state, tap the arrow to the right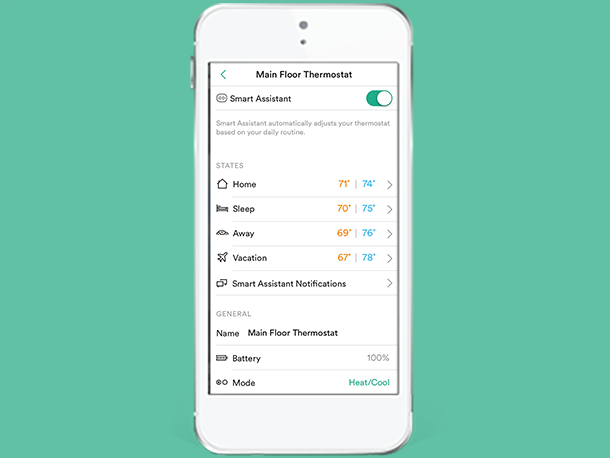 4
Use the arrows to adjust the temperatures for your heat and cool settings for this state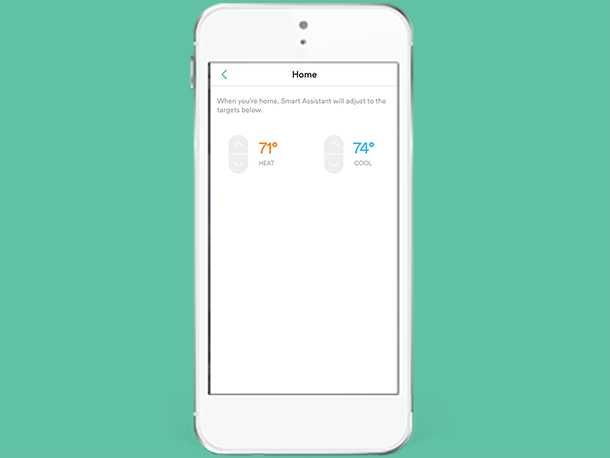 Did this answer your question?
For more help, chat or send us a message.
Call 855.898.8908