Adjust Panel Volume and Chimes
Your panel can be customized to alert you when a door is open, or when the system is armed. These and many other alerts can be a voice alert or chime. To adjust voice alert, volume and chime settings, follow these steps:
1
From the home screen, tap the volume icon in the top right corner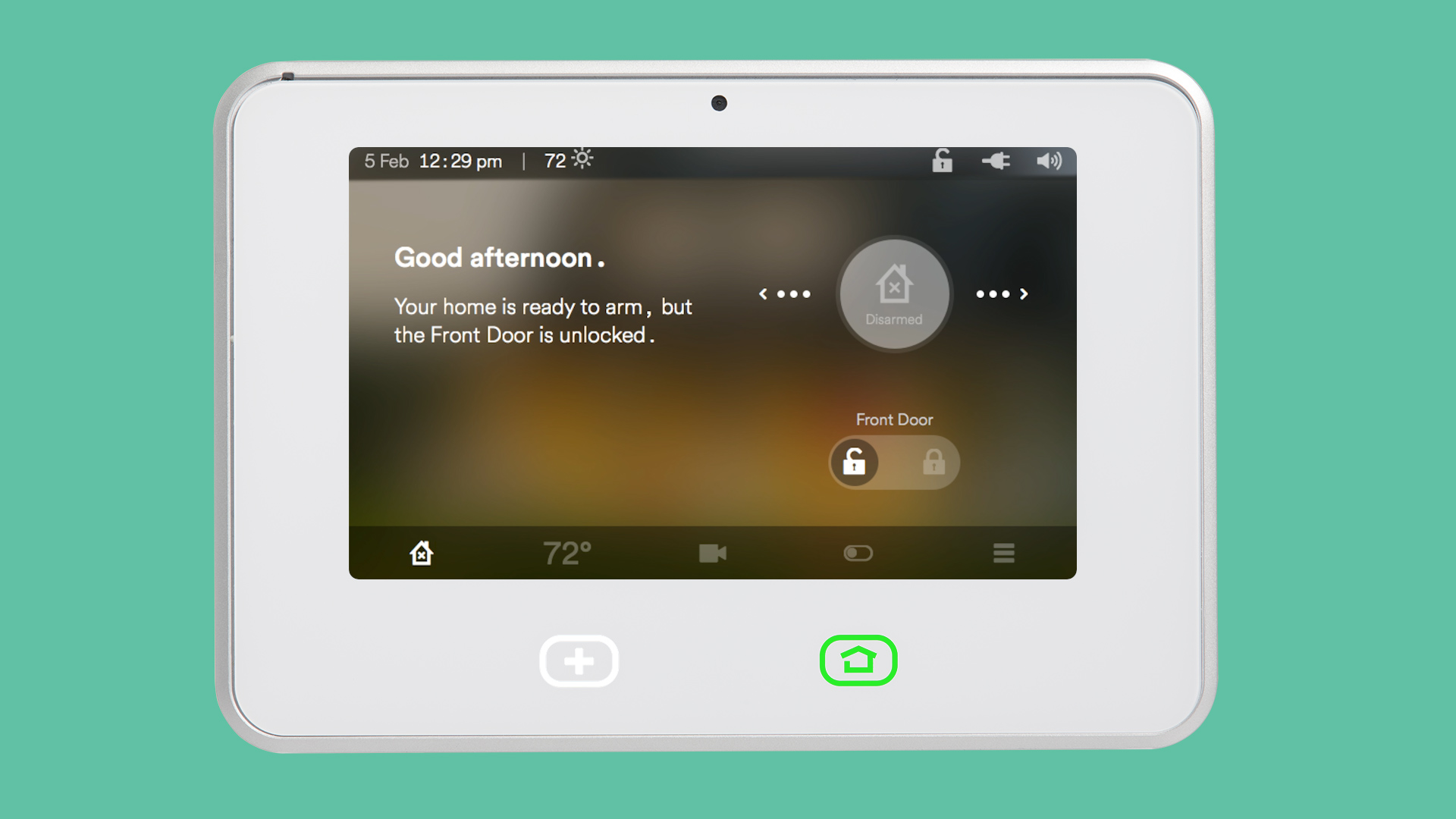 2
Use the sliders to adjust the volume for your chimes and alerts or your doorbell chime. You can also press the icon on the left end of volume slider to mute them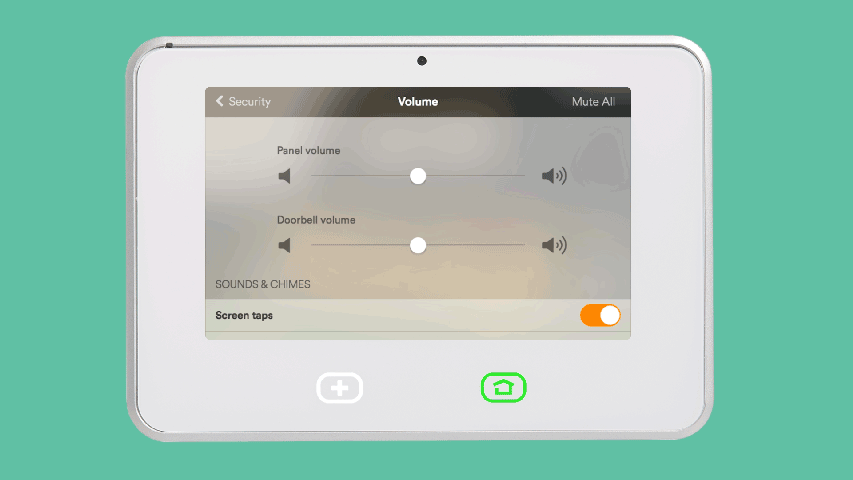 3
To turn off individual chimes and voice alerts, scroll down to see the sensors and tap the sensor you would like to adjust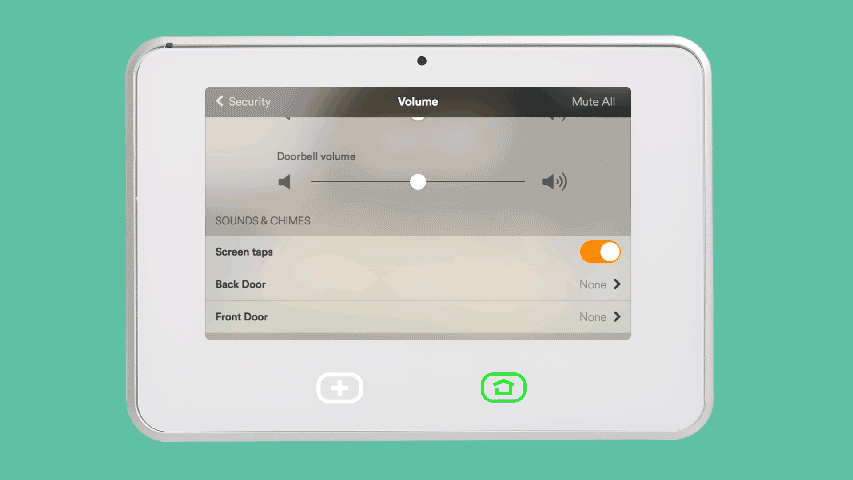 Did this answer your question?
For more help, chat or send us a message.
Call 855.898.8908