Update Emergency Contacts
As an Airbnb host with a Vivint system, it is important to have your emergency contacts up to date. Make sure that the first contact number on the list is one that Vivint can reach you at while you are out and your guests are in the home. You can update your emergency contacts by following the steps below.
2
Click the menu icon in the right corner of the My Home tile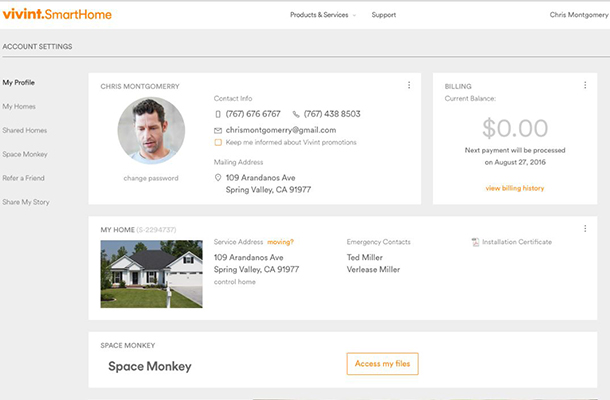 3
Click 'Edit emergency contacts'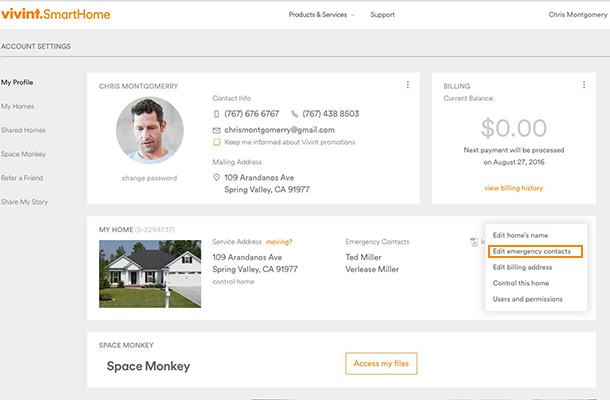 4
You can click and drag your contacts to re-arrange them here. Click the down arrow on individual contacts to update phone numbers or delete them. Click 'add new contact' to add contacts to your list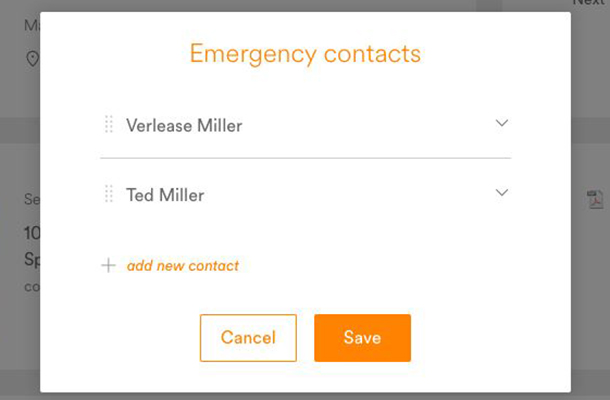 Please Note: These emergency contacts are the numbers that our Monitoring Specialists will call in the case of an alarm event. The account owner or another resident of the home should be listed first here
Did this answer your question?
For more help, chat or send us a message.
Call 855.898.8908