Arm & Disarm
Your SkyControl is the hub of the Vivint Smart Home. You can control, manage and adjust any device connected to your home from it. One of the most basic, day to day functions you will perform on the SkyControl is arming and disarming your system. To arm your system from your panel, follow these steps:
1
The home button of your SkyControl will be green if the system is ready to arm, and off if it's not ready to arm. The system is not ready to arm when there is a door or window open in the home
Not ready to arm: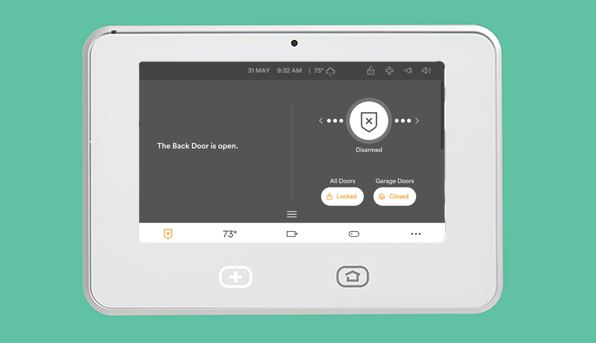 Ready to arm: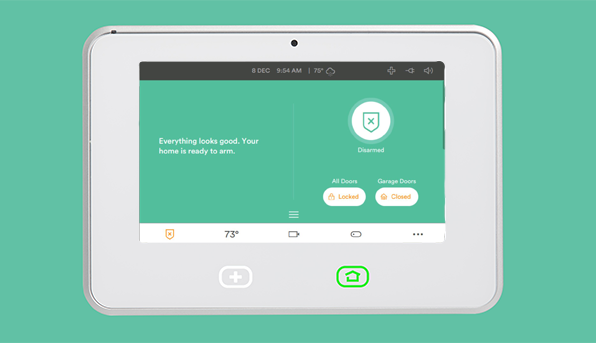 2
Press the shield and drag left for 'Staying' or drag right for 'Leaving'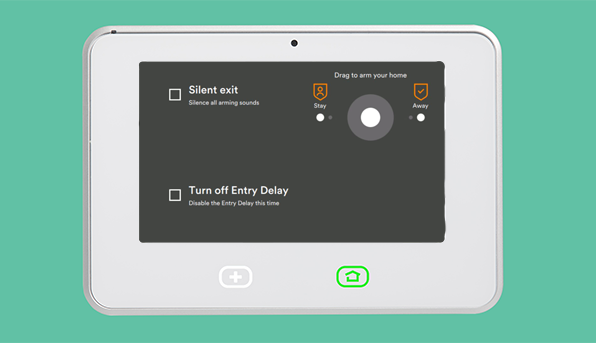 Leaving: every sensor in your home, including motion detectors, will be activated. Any movement or opening doors and windows will trigger an alarm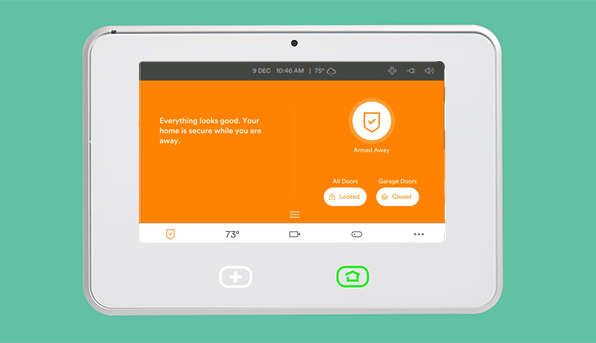 Staying: all sensors are activated except for interior sensors like motion detectors or interior doors. This allows you to move freely around your home, but will trigger an alarm if any perimeter point is accessed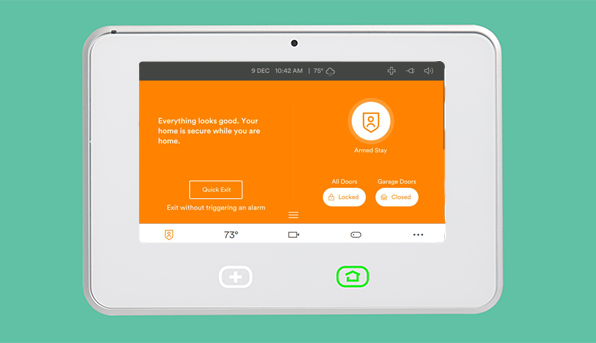 3
To disarm, slide the shield down and enter your 4-digit PIN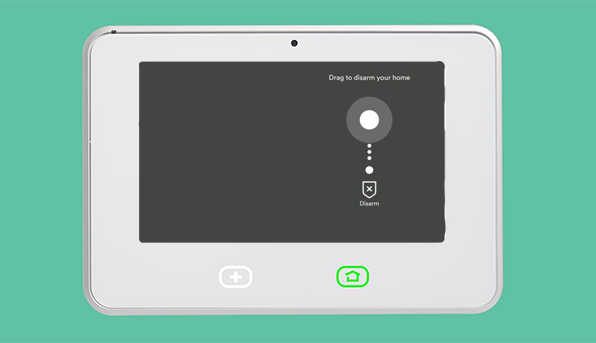 Did this answer your question?
For more help, chat or send us a message.
Call 855.898.8908