Enable the Auto-Fan Off Feature
In the event that your Vivint smoke detector goes off, you can set your thermostat to automatically turn off the fan to prevent the spreading of flames.
To enable this feature, complete the following steps: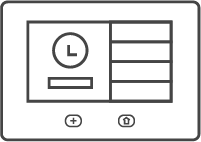 SkyControl Users:
1
Go to the home screen on your touchscreen panel
2
Tap the temperature in the bottom menu bar
3
Tap the gear icon in the bottom right corner
4
Scroll down to the 'Auto off' toggle. Slide right to enable and left to disable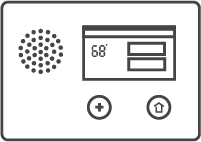 Go!Control Users:
4
Choose the 'Thermostats' option
5
Below the temperature, select 'Settings & Alerts'
6
At the bottom of the page, check the box to 'Turn off thermostat and fan for 1 hour in the event of a Fire/Smoke or Carbon Monoxide alarm'
7
Click 'Save' to save your settings.
Did this answer your question?
For more help, chat or send us a message.
Call 855.898.8908