Change Wireless Network Name (SSID)
You can quickly and easily change your wireless network name from the router configuration interface. To do so, follow the steps below:
1
Log into the configuration interface and go to the 'Basic Setup' tab
2
Edit the wireless name under 'Network Name (SSID)'
3
Click 'Save'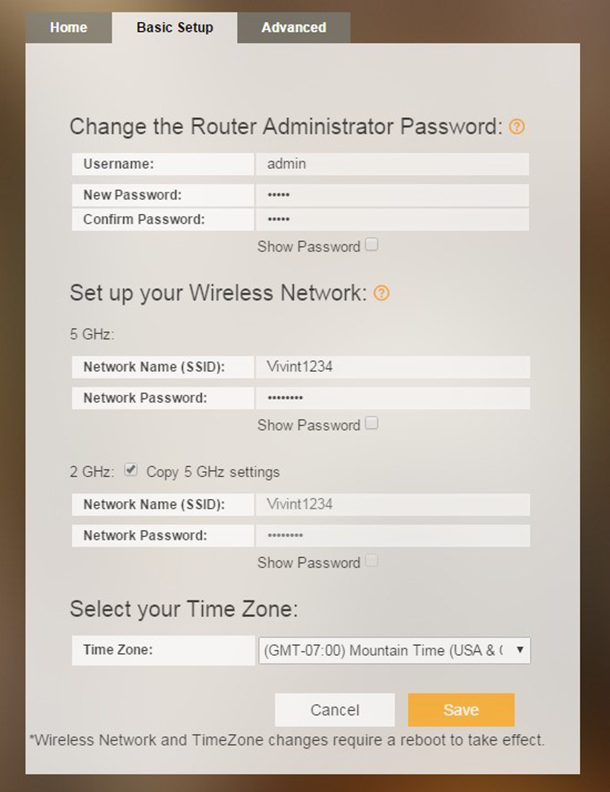 Did this answer your question?
For more help, chat or send us a message.
Call 855.898.8908