Clear Alerts
If an alarm is triggered while the system is armed, you will receive an alarm notification on your SkyControl. You can also receive alerts about trouble conditions such as low batteries or tamper alerts. To learn more about different alert types, click here.
To clear the notification, complete the following steps:
1
From the home screen of your SkyControl, in the top right corner, tap the yellow bell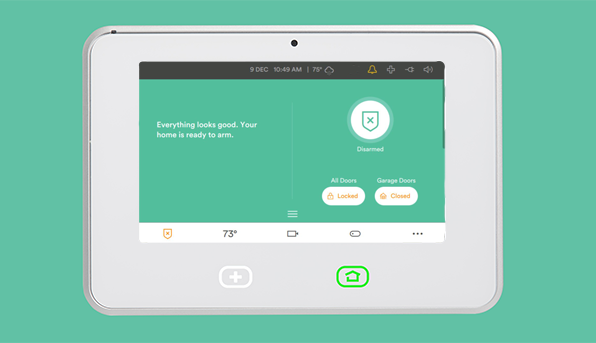 2
Tap on the alert to read the message fully, and correct as necessary
3
By reading the alert and exiting the notification screen, it will be considered 'Acknowledged' and the beeping will silence. If the cause for the alert has not been fixed, such as batteries being replaced, the panel will start to beep again after 8 hours
Did this answer your question?
For more help, chat or send us a message.
Call 855.898.8908