Connect Alexa App to Vivint Smart Home
Congratulations on your new Amazon Echo device! Be sure to follow the setup instructions included in your Amazon Echo box before trying to enable the Vivint Smart Home skill*.
* Not available in Canada
1
Open your Amazon Alexa app Note: Your Echo device must be fully set up with your Alexa app before you can connect to Vivint Smart Home
2
Open the menu and tap 'Skills'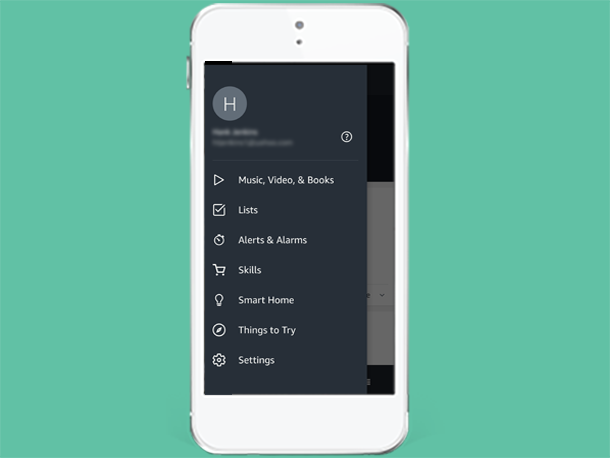 3
Search for the Vivint Smart Home skill. There are two skills available. We recommend that you enable both if you have thermostats and lights connected to your Vivint Smart Home The 'Complete' skill controls the full system with the command "Alexa, ask Vivint..."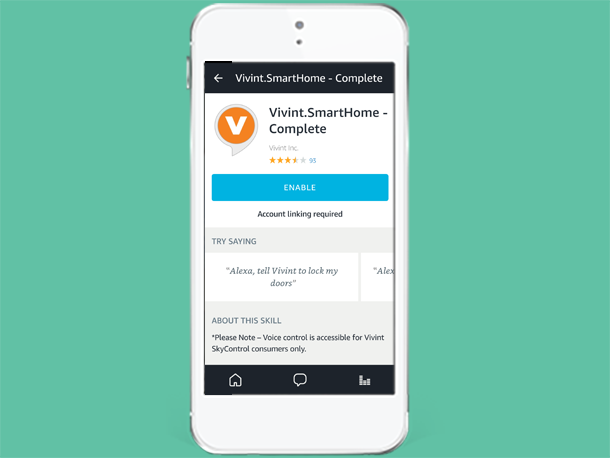 The 'Basic' skill controls lights, thermostats, doorlocks and cameras without having to say "ask Vivint..." You will need the Basic skill enabled in order to view cameras on an Echo Show device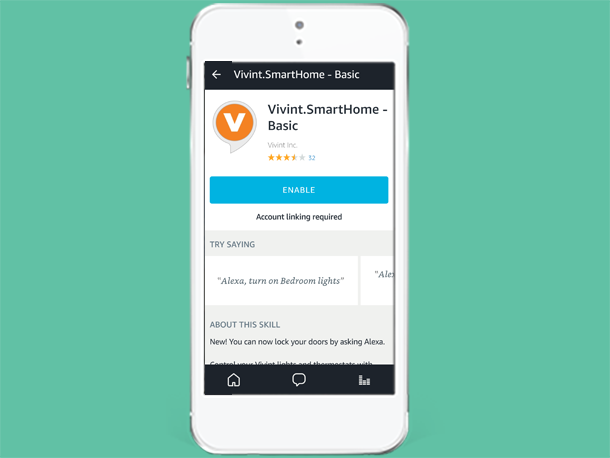 Click here to learn more about the different skill sets
4
Enter your Vivint username and password and tap 'Sign in' to link your Vivint Smart Home account to your Amazon account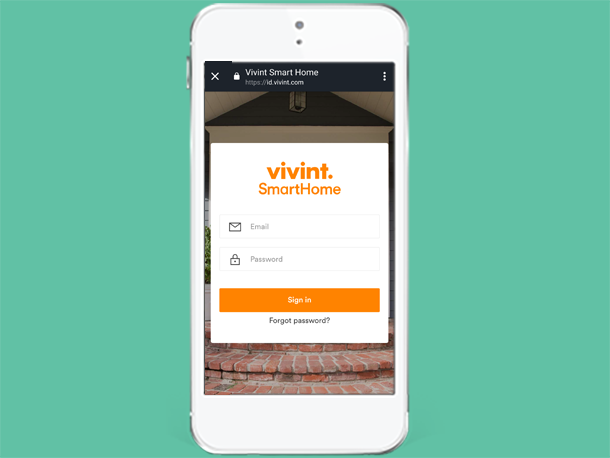 5
Your Amazon Alexa app is now connected to your Vivint Smart Home system. To link all of the names of the devices in your home, say "Alexa, discover my devices" to your Echo device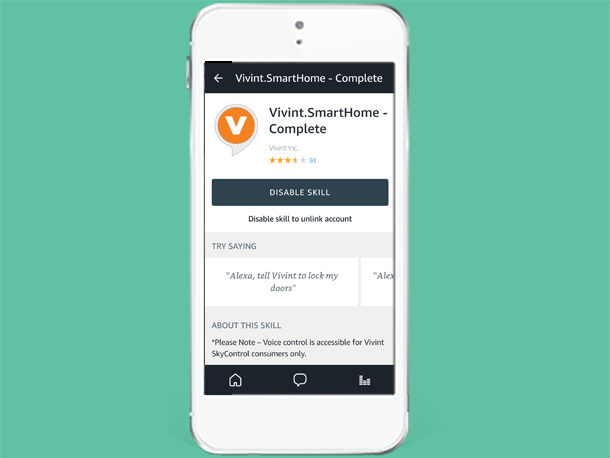 Click here for a list of commands that you can now use to control your smart home from your Echo device
Did this answer your question?
For more help, chat or send us a message.
Call 855.898.8908