Connect to WiFi
The SkyControl panel can be connected to your home wireless internet to enable the use of cameras and faster mobile commands. To check if your panel is connected to your internet, follow these steps:
1
From the home screen of your SkyControl, tap the menu icon in the bottom right corner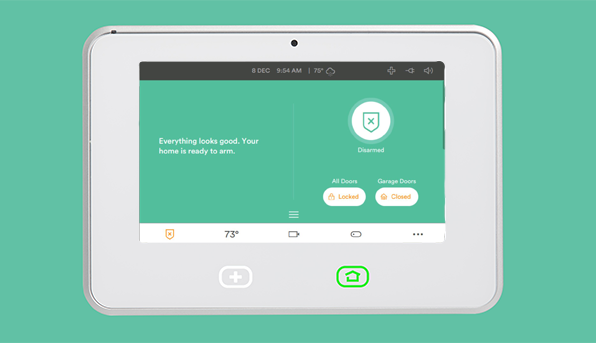 2
Tap General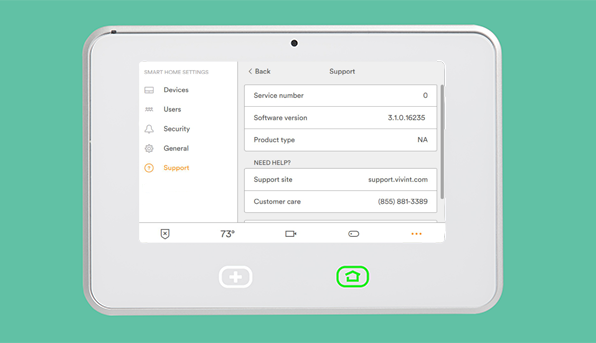 3
Enter your 4-digit PIN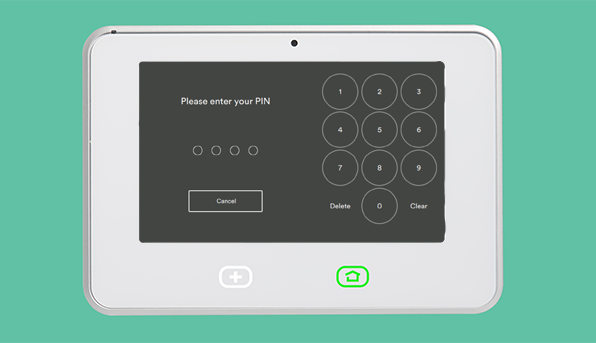 4
Tap Connectivity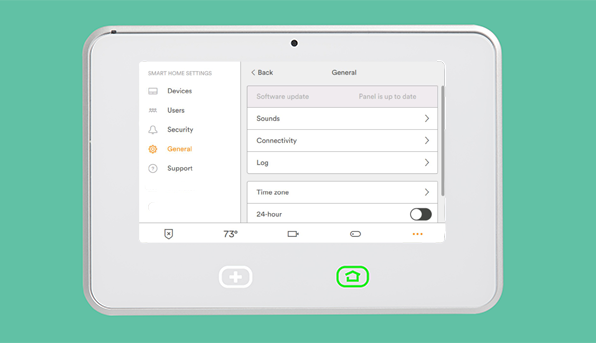 5
Tap WiFi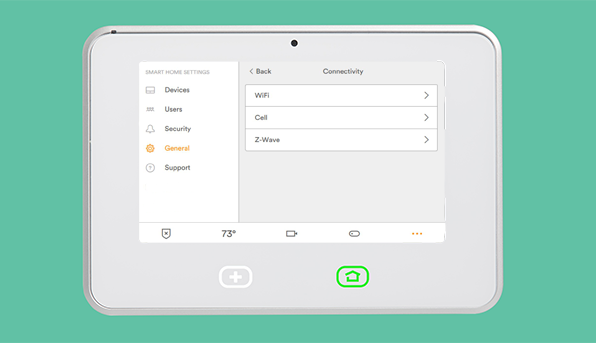 6
From here, you can see what network you are connected to and access diagnostics, a speed test or connection test, or reboot your network module. If your panel is not connected or you need to connect to a different network, tap the right arrow on the first menu option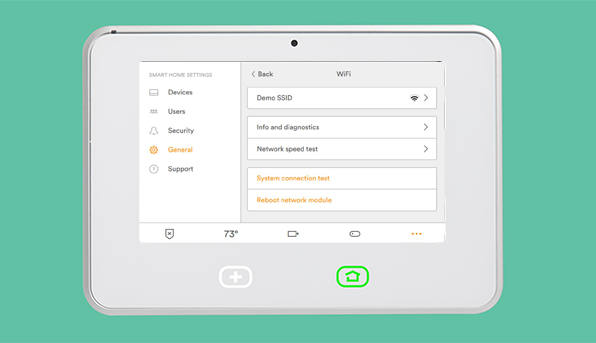 7
Select the network that you would like to connect to. You may be required to enter your WiFi password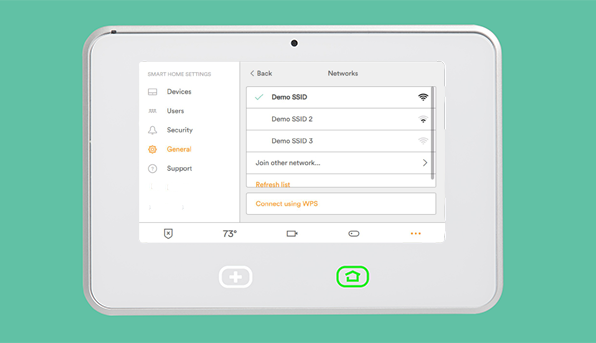 NOTE: If your panel software has been updated to 3.6, please continue to the following steps
8
After selecting the network name, tap Refresh List
10
Enter the network name and password, then tap OK
Did this answer your question?
For more help, chat or send us a message.
Call 855.898.8908