View and Download Billing History
You can download a copy of your billing history for your records from the Online Account Center. Follow the steps below to learn how.
2
In the Billing tile, click Billing History.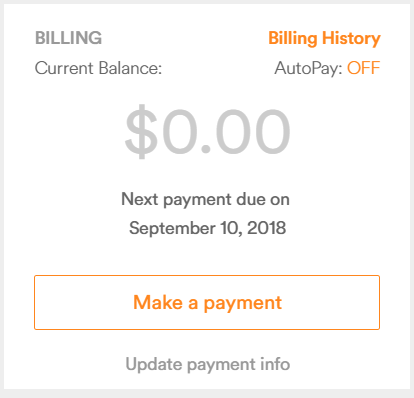 3
Below your current balance, click Download billing history.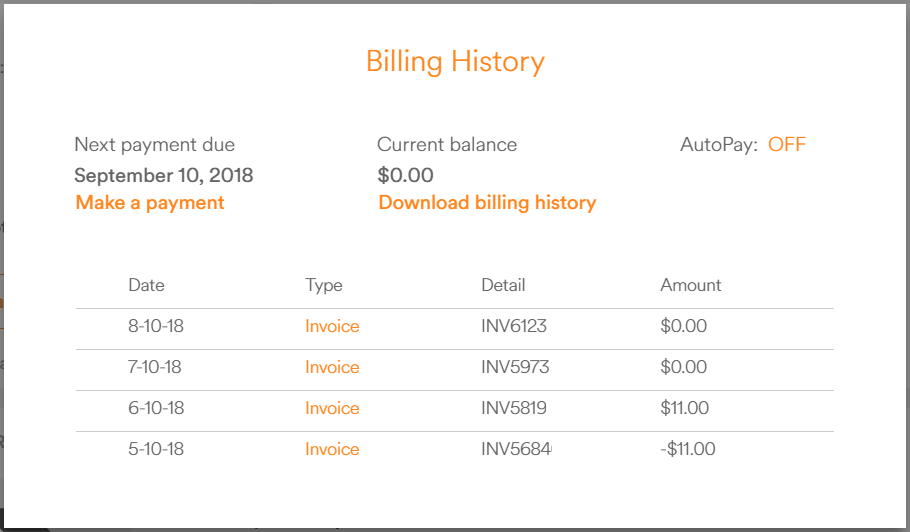 4
If you'd like to view a specific invoice, simply click on it and it will download to your computer.
Did this answer your question?
For more help, chat or send us a message.
Call 855.898.8908