Enable or Disable Auto Lock
Auto lock will automatically lock your door lock if it's left in the unlocked state for more than 30 seconds.
To enable or disable this feature, complete the following steps:
1
Remove the back cover by pulling it upward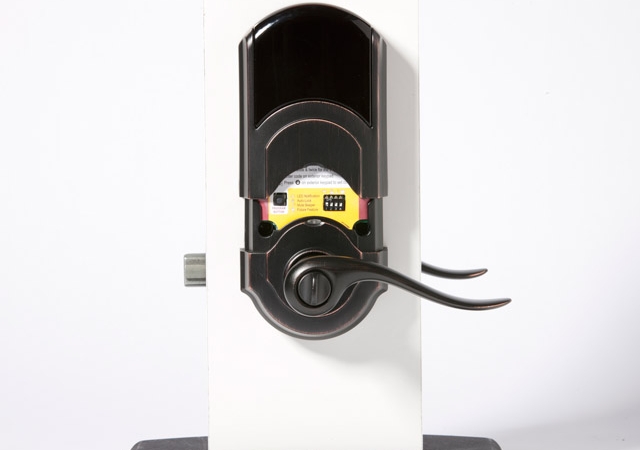 2
You will see four switches. Auto lock is controlled by the second switch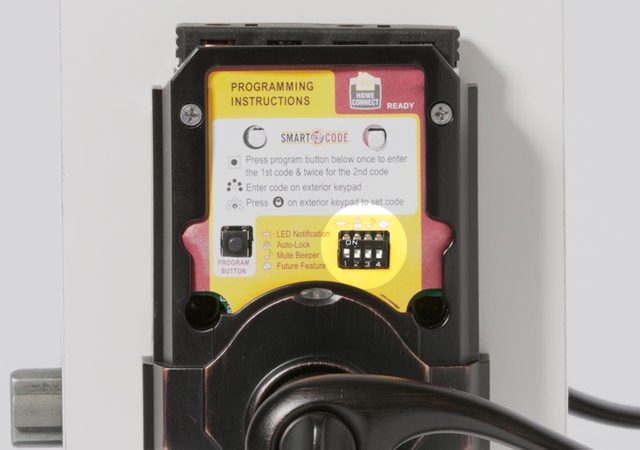 3
If the switch is up, the feature is on. If it's down, it's off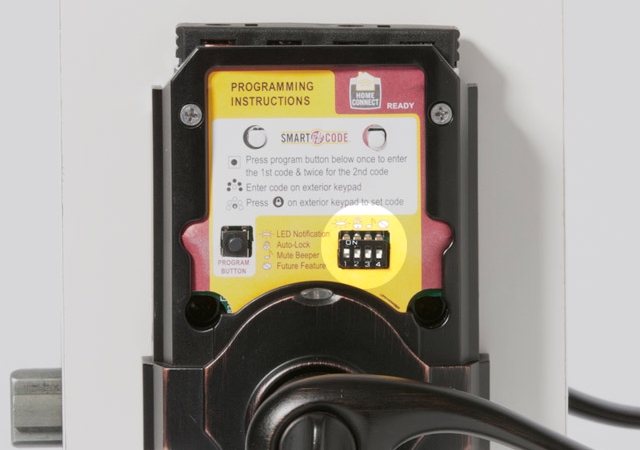 4
Set the switch to match your preference and return the cover
Did this answer your question?
For more help, chat or send us a message.
Call 855.898.8908