Adjust Thermostat Mode/Fan Settings
If you ever need to switch your thermostat mode or fan settings, you can do so easily from your SkyControl by following these steps:
1
From the home screen of your SkyControl, tap the temperature display icon from the bottom menu bar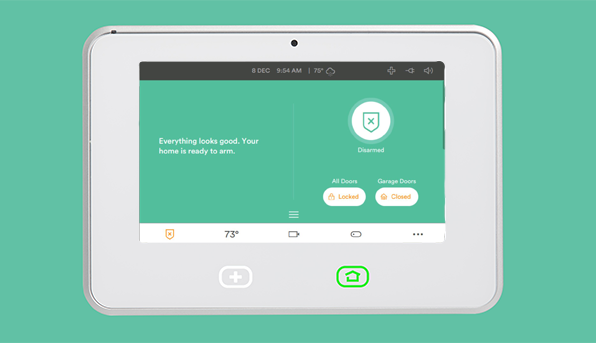 2
The mode and fan settings are displayed in the bottom left corner. Tap the mode to open the mode menu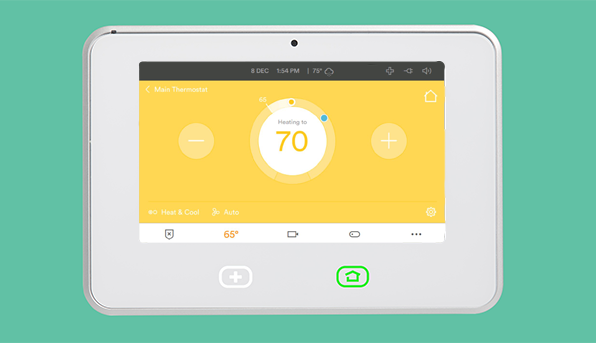 3
The mode can be set to off, heat, cool, or auto. Auto will automatically adjust your system from heat to cool in order to follow your schedule preferences. Tap the mode you want to make your selection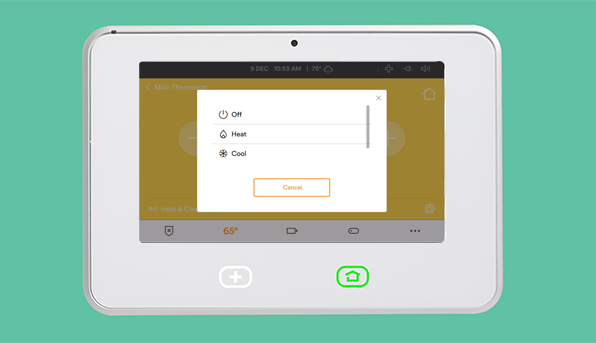 4
Tap the fan to open the fan options. You can set your fan to auto or leave it on for a set amount of time. Tap the option you would like to make your selection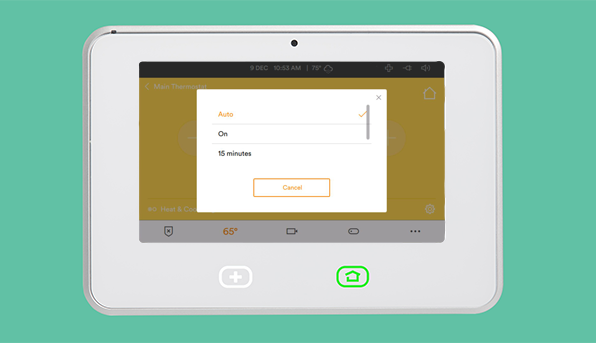 Did this answer your question?
For more help, chat or send us a message.
Call 855.898.8908