Access Billing
You can easily access your billing and make payments at any time from your online Account Center. If you have not yet set up your Account Center, click
here
. Once logged in, follow the steps below to view your billing and make a payment.
View and Download Billing History
2
In the Billing tile, click Billing History.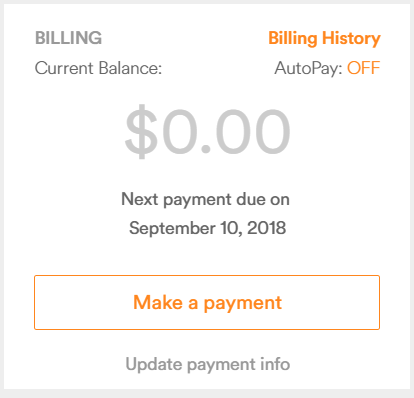 3
Below your current balance, click Download billing history.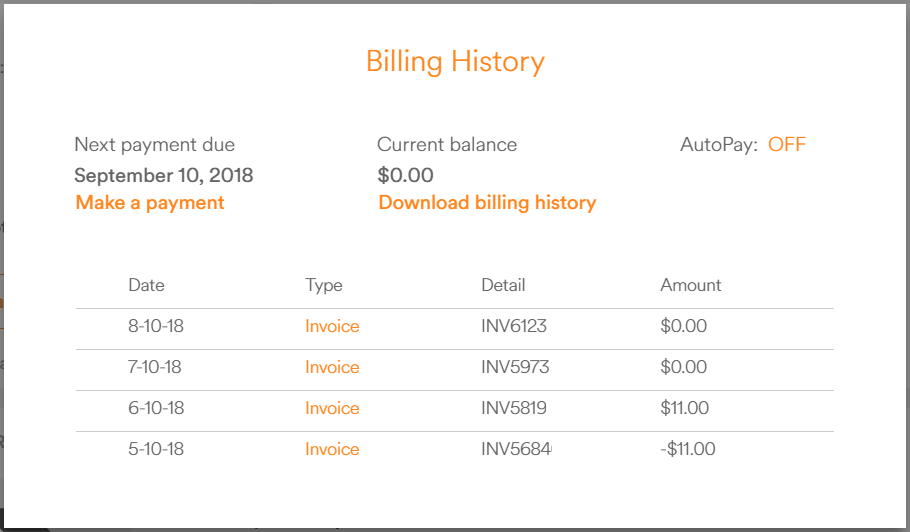 2
On the Billing tile, click Update payment info.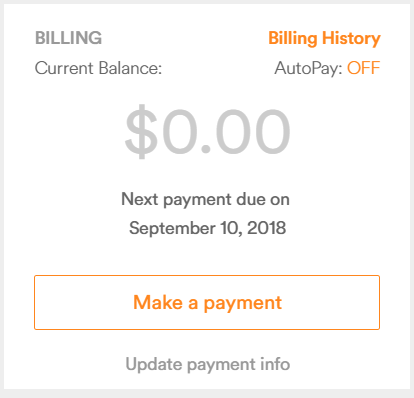 3
You can add, edit, or delete payment methods here.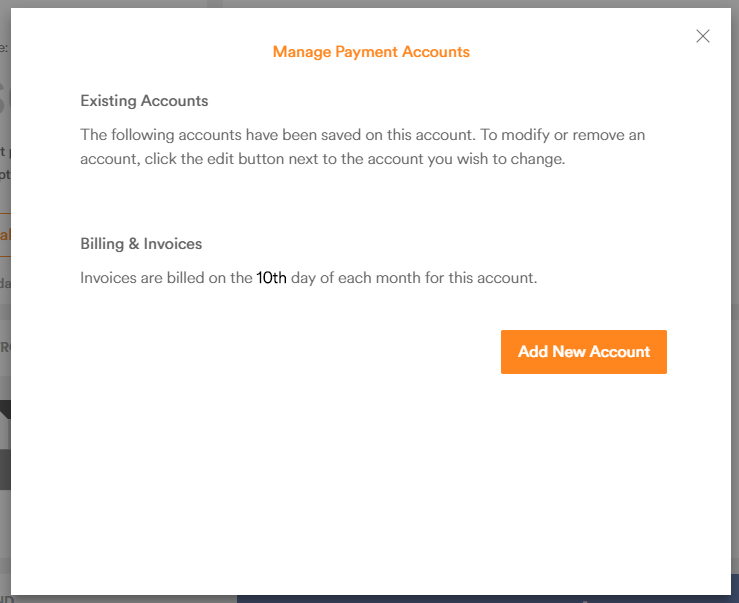 Make a Payment
2
If you have auto payments enabled, you will see the next bill amount and when the payment will be processed. If you are not on auto pay, you will see the next bill amount and when it is due with an option to make a payment at the bottom of the Billing tile. Click Make a payment.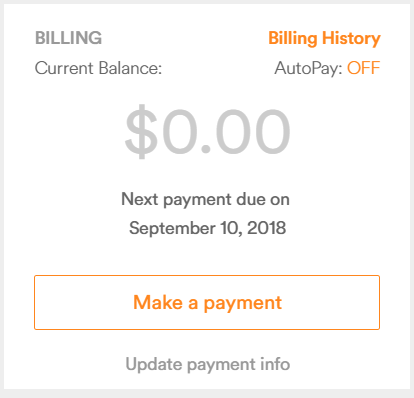 3
Enter the amount you would like to pay and select the payment method you would like to use. Click Continue and then confirm the transaction.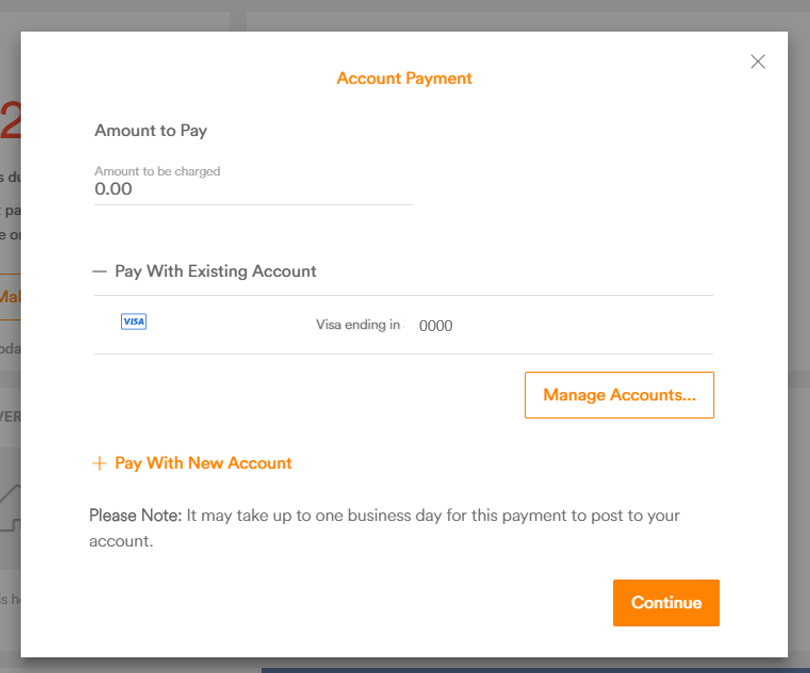 To learn more about billing and the Account Center, click here.
Did this answer your question?
For more help, chat or send us a message.
Call 855.898.8908