Control Thermostats
You can control your connected smart thermostat from your Glance Display. Follow the steps below to learn how.
1
From the home screen of your Glance Display, press the temperature icon from the bottom menu bar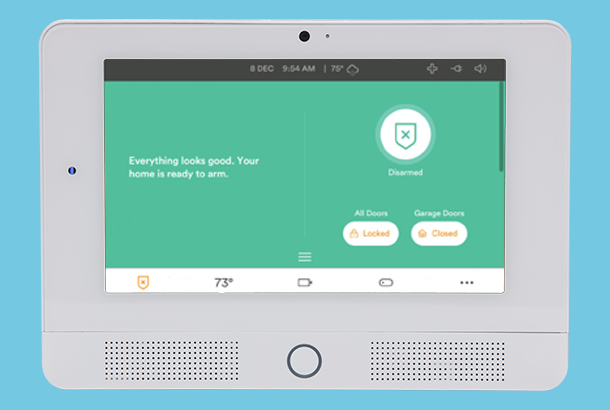 2
The thermostat mode will be displayed in the bottom left corner and the fan status will be in the bottom right corner. The current temperature will be displayed in big numbers in the center of the screen. The background color reflects the mode of your thermostat. If it is yellow, it is heating. If it is blue, it is cooling. If it is grey, it is inactive. You can adjust the temperature by using the plus and minus icons. You can change the mode and fan setting by tapping the respective icons in the bottom corners of the screen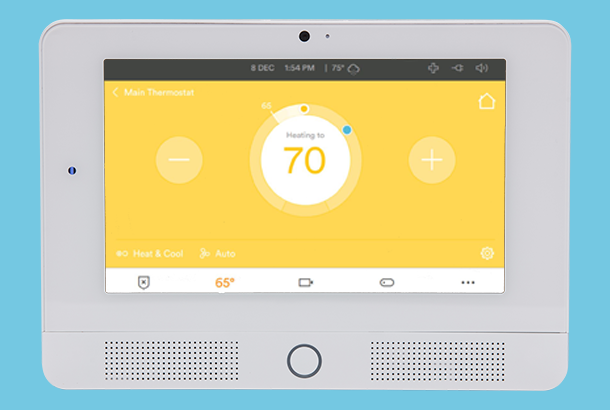 Did this answer your question?
For more help, chat or send us a message.
Call 855.898.8908