Lock/Unlock Doors
Your SkyControl is the hub of your Vivint Smart Home. You can control, manage and adjust any device connected to your home from it. One of the most basic, day to day functions you will perform the panel is locking and unlocking your doors. To lock and unlock your doors from your SkyControl, follow these steps:
1
On the home screen of your SkyControl, the door lock slider(s) will be under the arm/disarm button. The lock names will be on top. To lock the door, move the slider to the right. To unlock the door, move the slider to the left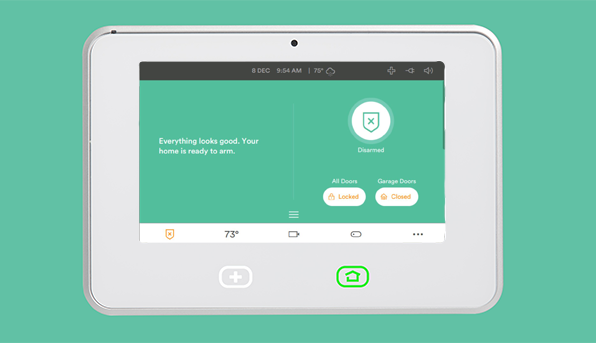 2
If you have multiple door locks, you will have the option to 'Lock all doors' with one master toggle. You will need to scroll down to see individual locks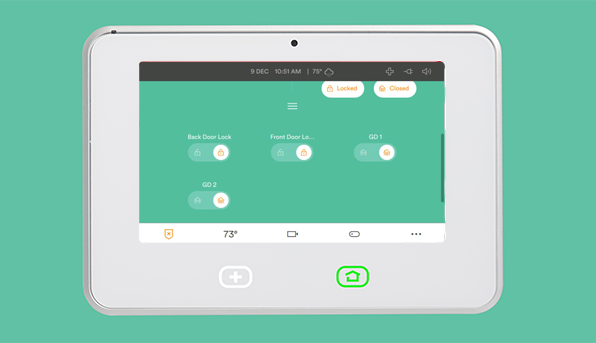 Did this answer your question?
For more help, chat or send us a message.
Call 855.898.8908