Initiate 2-Way Talk from the App
Your Vivint Ping Camera enables you to stay connected to your home and family, even when you are away. When viewing the live feed of your Ping, you will be able to hear what is going on in the home. If you would like to initiate the two-way talk feature from the Vivint Smart Home app, follow the steps below.
1
From the home screen of the Vivint Smart Home app, tap the camera icon from the bottom navigation bar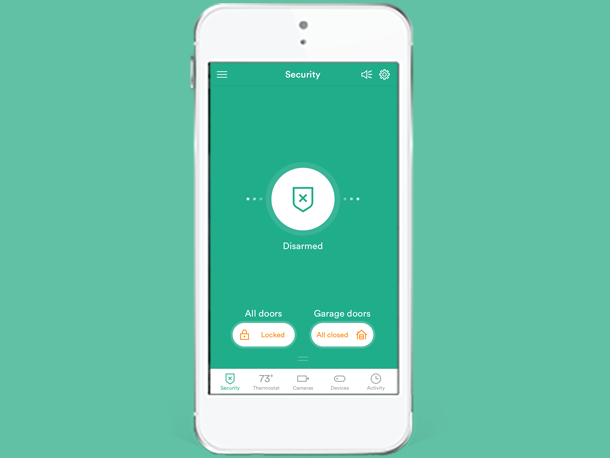 2
If you have multiple cameras, scroll up or down to find the thumbnail for your Vivint Ping Camera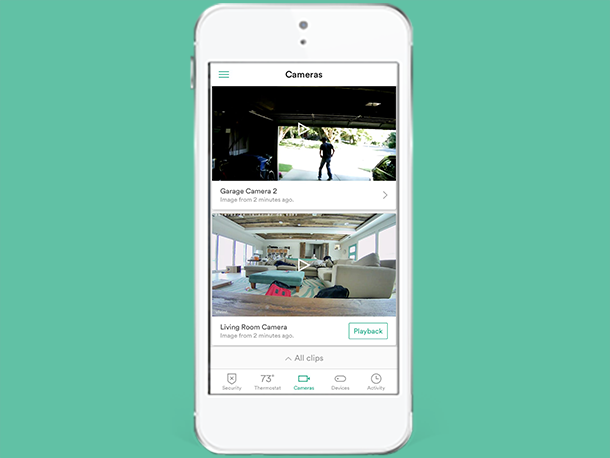 3
The live feed will begin to play and the microphone icon will turn black when it is ready to use. Press and hold the microphone icon to speak through your Ping. Release the icon when you are done speaking. The icon will be orange when two-way talk is active. At home, the Ping camera LED light will change from white to blue to let people in the home know that you are attempting to speak with them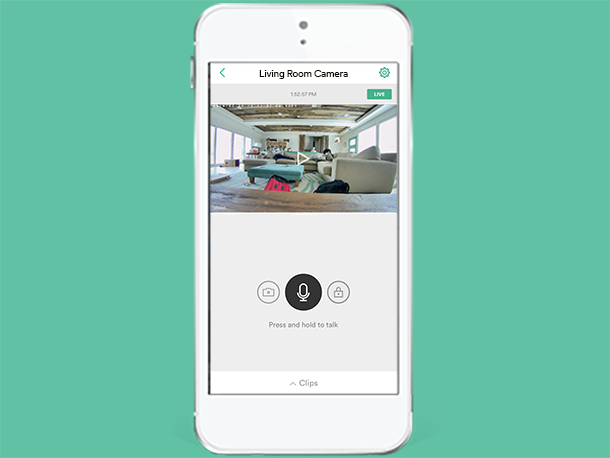 Make sure that your phone's volume is turned up so that you can hear the audio from your Ping. Also, note that when you are holding down the microphone icon, you will not be able to hear the person you are speaking with.
4
If someone in the home uses the one-touch call out, you will receive a push notification on your mobile phone with an option to answer and start a two-way talk conversation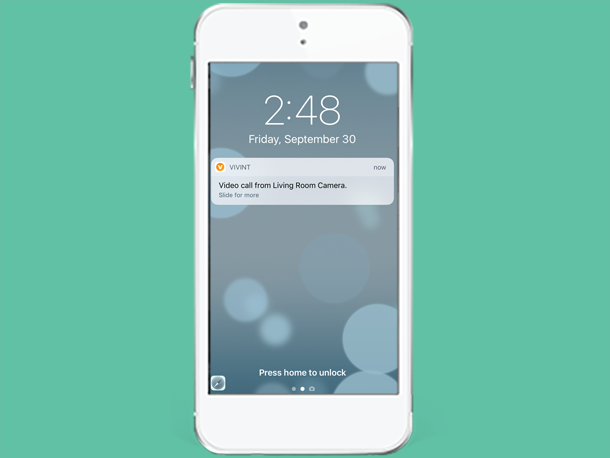 Did this answer your question?
For more help, chat or send us a message.
Call 855.898.8908