Reconfigure
If you change Internet providers or your router settings, then it may be necessary to reconfigure your Vivint Fixed cameras. Complete the following steps to get your cameras back up and running: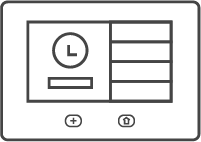 SkyControl Users:
1
Go to your SkyControl panel and tap the menu button in the bottom right corner (three horizontal lines)
5
Enter your installer code. If you don't know what your code is or have trouble getting into the installer toolbox, chat in for assistance
7
Tap the camera that needs to be reconfigured
8
Tap 'Delete' in the top right corner
9
Go to your camera and use a paperclip or safety pin to press and hold down the reset button for 30 seconds to fully reset the camera
10
You will then need to re-add the camera. You can follow the steps here to add the camera back to your panel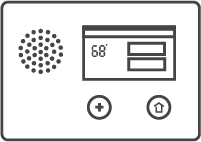 Go!Control Users:
1
Unplug your camera and move it to your router. Use an ethernet cord to connect your camera to the router
2
Plug the camera's power cord in and wait for the light on the front of the camera to turn green
3
Once the light is green, go to your computer and log into your online account center
4
Click the 'Control My Home' icon
6
Click the Video Device Settings tab
7
Click 'Wireless Networks'
8
Click the 'Scan for Wireless Networks' button and select your home wireless network OR enter the name of your home wireless network, the encryption type, and the wireless network key
Did this answer your question?
For more help, chat or send us a message.
Call 855.898.8908