Replace an Existing Router
If you have a Vivint branded router connected to your home's Internet connection, either as a primary router or a secondary one, this article will explain the steps to removing that router and replacing it with a new one. In addition, you will need to reconnect your Vivint Smart Home SkyControl panel to the new WiFi network.
1
Remove the Ethernet cable from the port on the back of your existing Vivint router and plug it into your new router into the port labeled 'Internet' (usually yellow)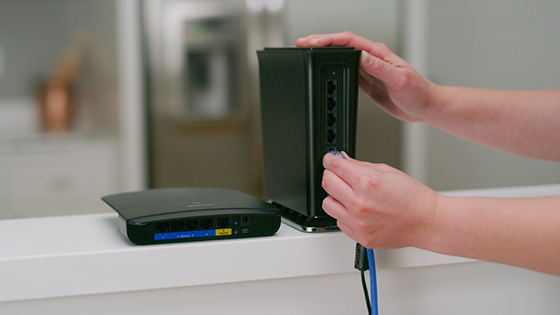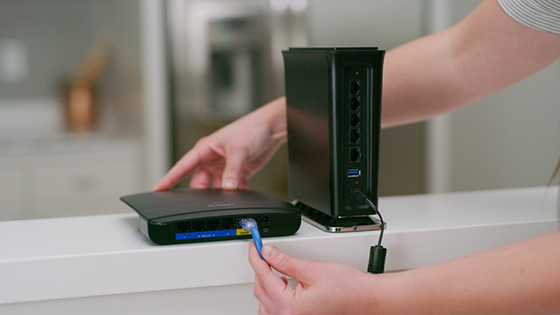 2
Connect the power source to your new router and wait a few minutes for it to boot up and to start broadcasting wireless networks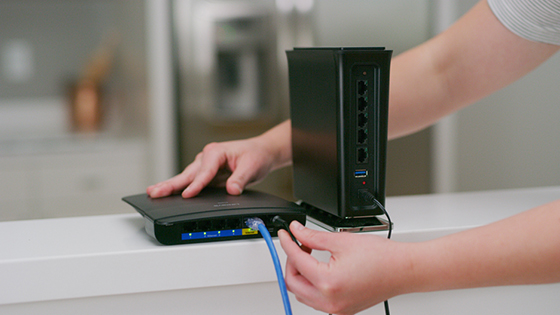 3
You may now unplug your old Vivint router and discard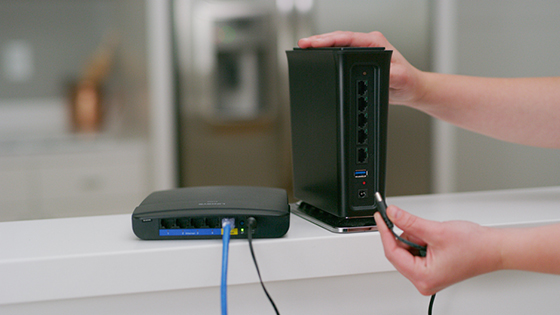 4
To reconnect your SkyControl to the new WiFi channel, go to your panel and follow the steps below
5
Tap on the 'menu' icon in the upper left corner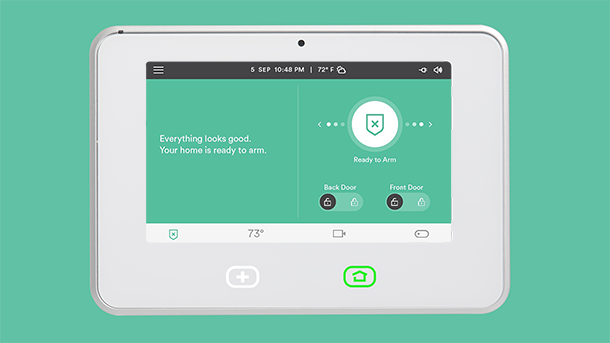 6
Tap 'settings' and enter your 4-digit PIN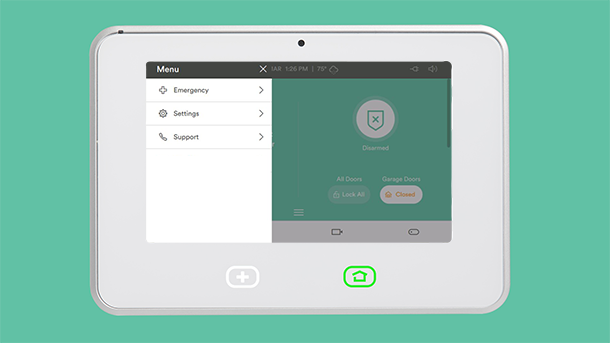 7
Scroll down and tap 'Networking'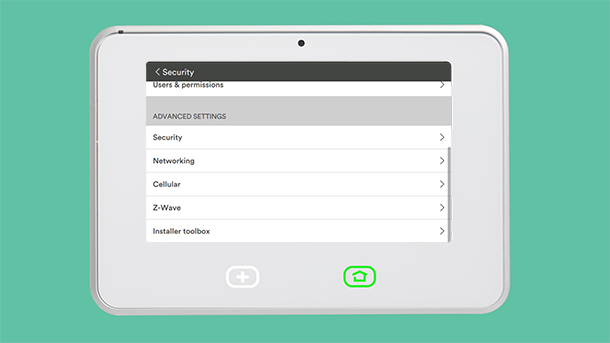 8
To connect to a new WiFi channel, tap on 'Offline' and select the network name listed as the SSID on the bottom of your new router. Then enter the passphrase, also found on the bottom of your new router. See image below.Please note, your SSID and Passphrase is unique to your new router. The SSID will begin with Linksys followed by a unique numeric code. Your Passphrase will start with vivint, also followed by a unique numeric code.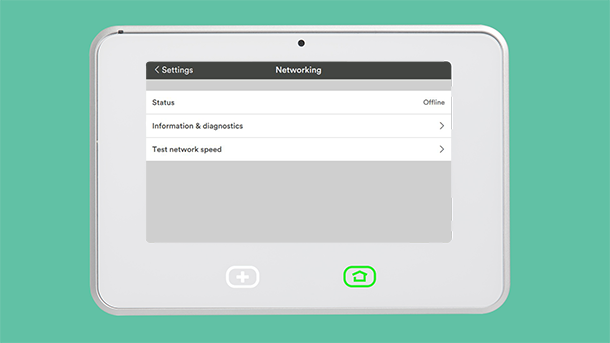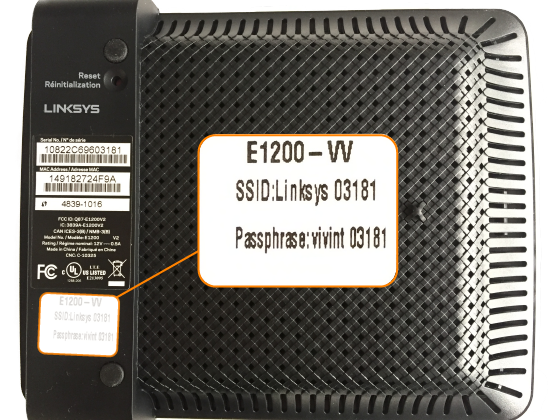 Did this answer your question?
For more help, chat or send us a message.
Call 855.898.8908