Access your System History
Your system will keep a detailed history for each device, and from the 'Activity' screen you will be able to monitor it. The Activity screen will let you know when a light was left on, if a door was unlocked, or when the system was armed.
Applying Filters allows you to easily sort through the activity for each device.
You can browse further back in time or focus on specific date ranges by using the calendar.
1
Tap the clock icon from the menu bar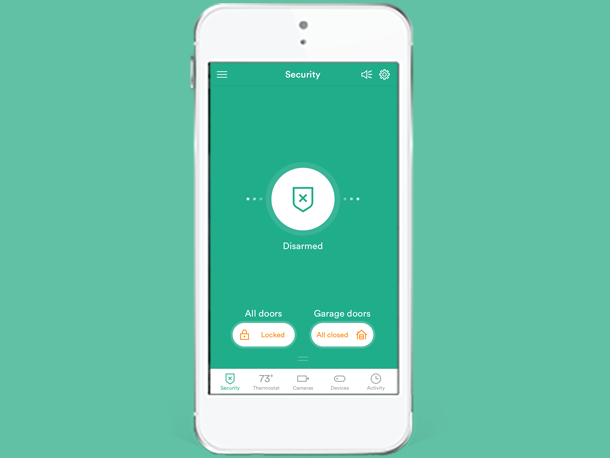 2
Your system activity feed will show here. You can filter the feed by tapping 'Filter' in the upper right corner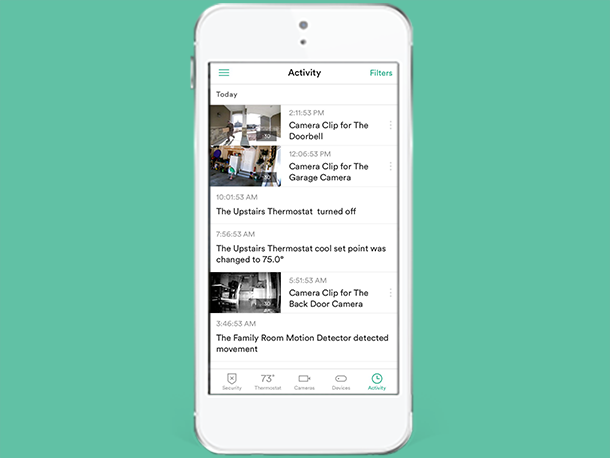 3
You have the options of filtering by date or device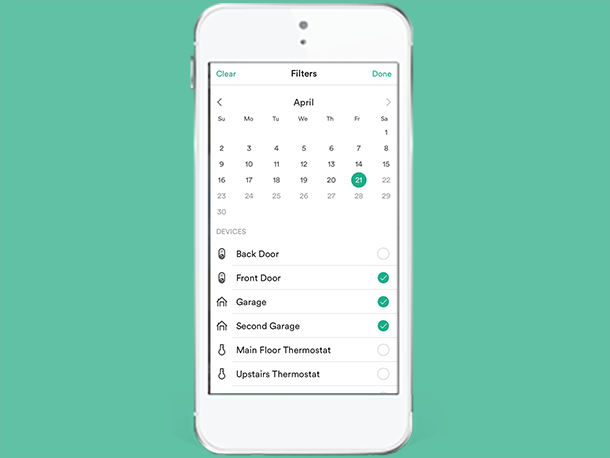 Did this answer your question?
For more help, chat or send us a message.
Call 855.898.8908