Customize Thermostat Settings
In addition to basic temperature target settings, your Vivint thermostat also has more advanced configuration options that allow you to tailor the comfort levels in your home to fit your family's unique lifestyle. To adjust these settings from your Vivint Smart Home app, follow these steps:
1
Tap the temperature icon from the bottom navigation bar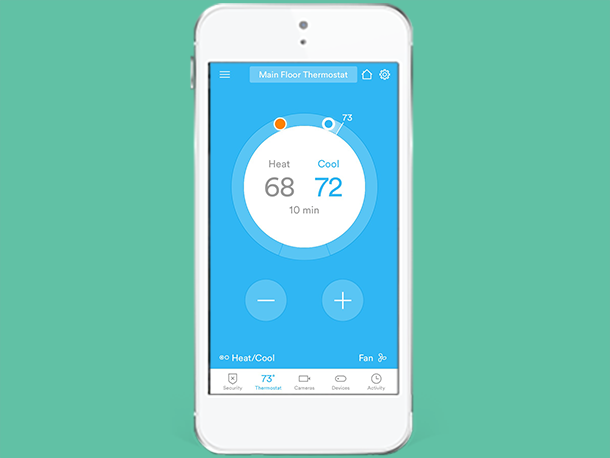 2
The current temperature and settings will be displayed here. Tap the mode on the left side to open the options. The thermostat can be set to off, cool, heat, or auto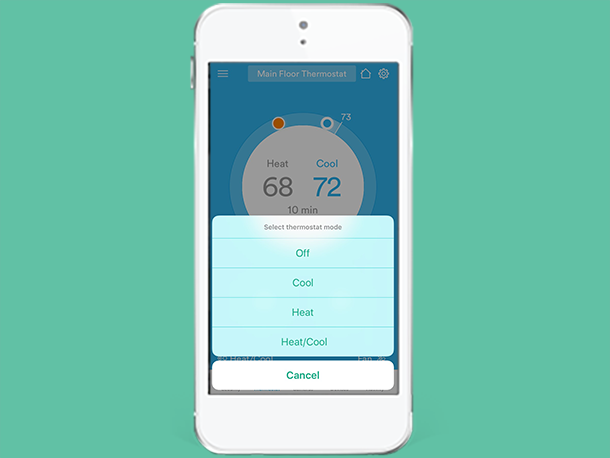 3
Tap the fan setting on the right to open the fan options. The fan can be set to on or auto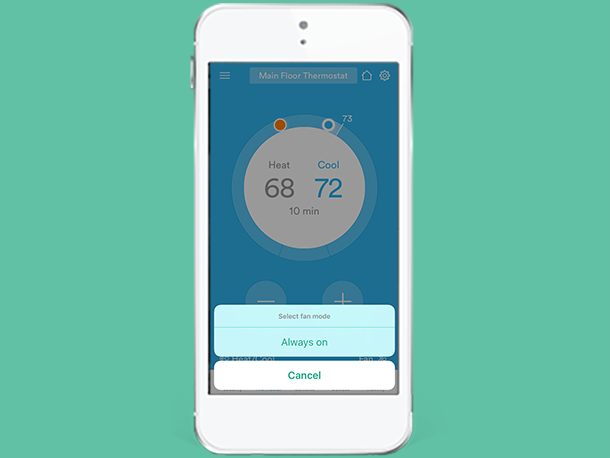 4
Tap the settings icon in the top right corner to view the settings. You can see the thermostat name and schedule preferences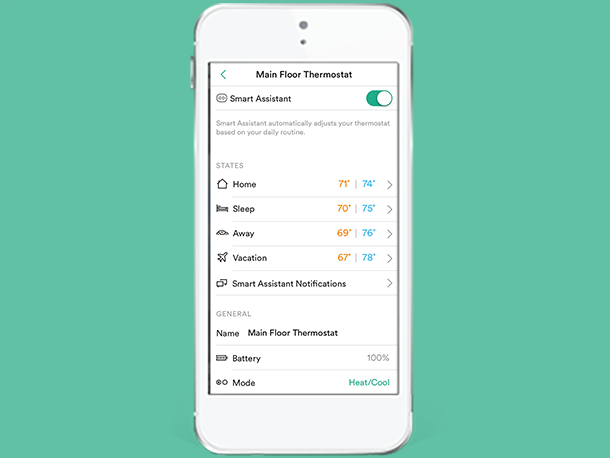 Did this answer your question?
For more help, chat or send us a message.
Call 855.898.8908