Camera 2-Way Talk
You can use your Vivint SkyControl panel to speak with people in other parts of your home through the Vivint Ping camera or to people at the front door with the Vivint Doorbell Camera. Follow the steps below to learn how.
1
From the home screen of your SkyControl panel, tap the camera icon in the bottom navigation bar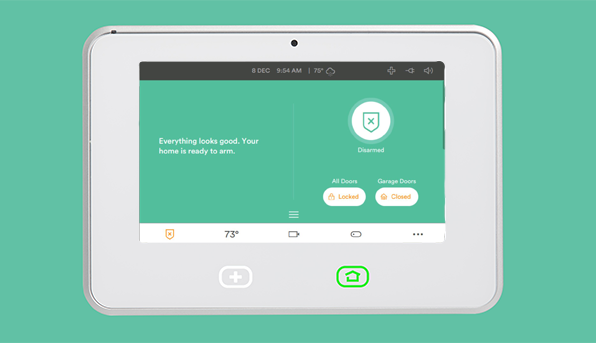 2
Tap the thumbnail for your Ping or Doorbell camera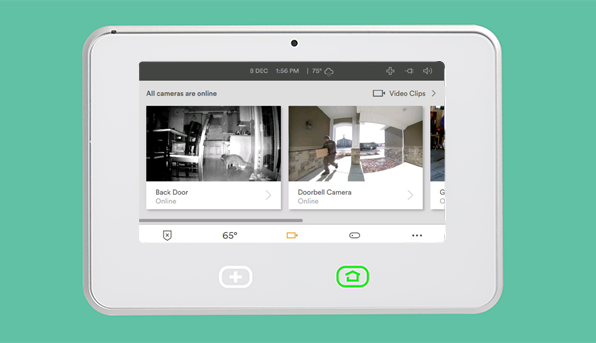 3
The live feed will begin to play and the microphone icon will turn black when it is ready to use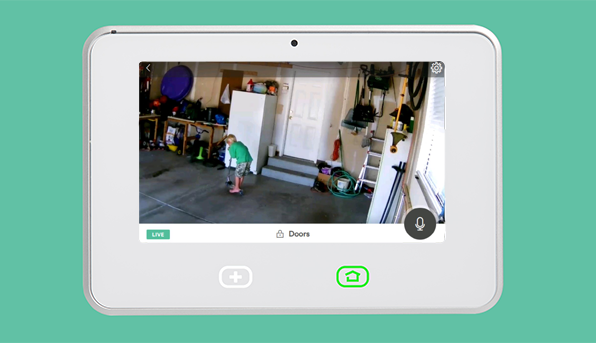 4
Press and hold the microphone icon to speak through the camera. Release the icon when you are done speaking. The icon will be orange when two-way talk is active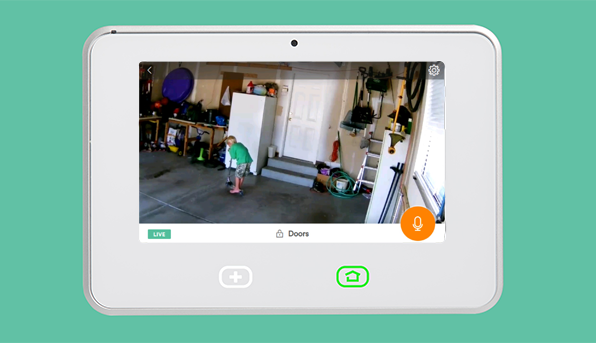 Note: If your Ping camera is too close to your SkyControl panel, you may experience a feedback loop. You will need to move your Ping camera further away from your panel to use this feature.
Did this answer your question?
For more help, chat or send us a message.
Call 855.898.8908