Create Switch Groups
If your system has three or more connected switches, you can create switch groups in order to control multiple switches at the same time. Follow the steps below to create a new group.
1
Tap the toggle icon from the menu bar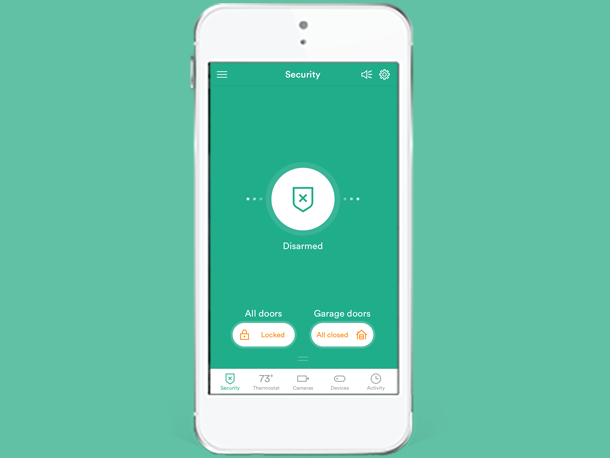 2
This will take you to a screen where the status of each switch will be displayed. To create a new group, tap 'New group' in the top right corner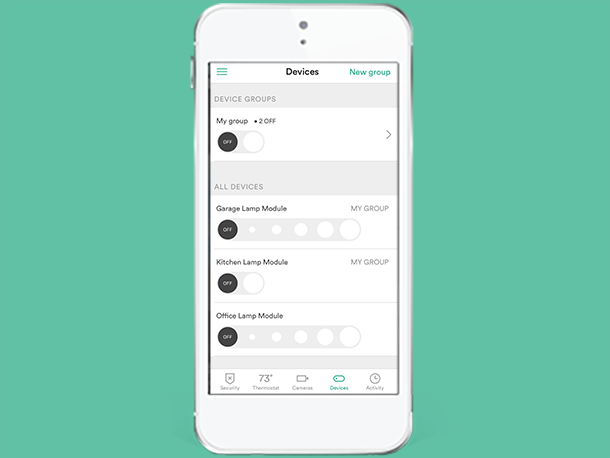 3
Enter the name of the group and select the switches you would like to be included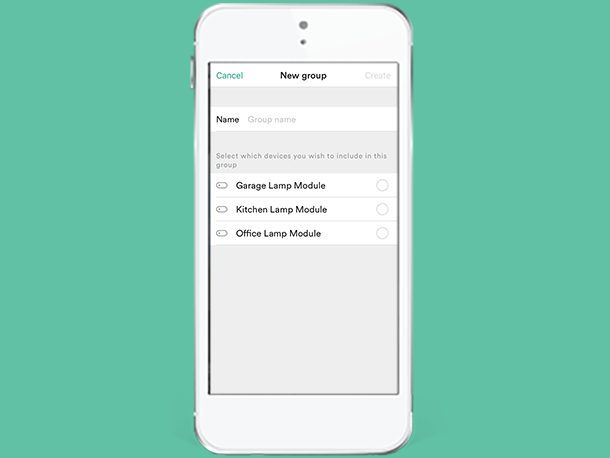 4
Tap 'Create' in the top right corner to save the group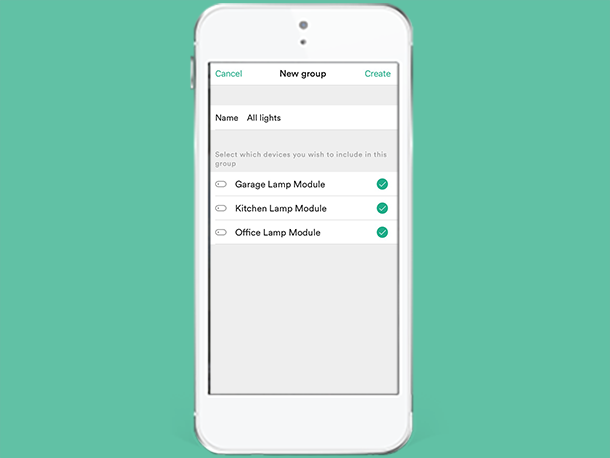 5
The new group will show up on your device page with a toggle to control the group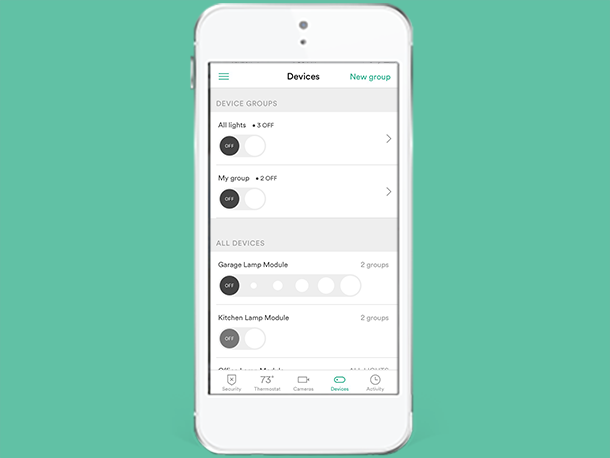 To control individual switches within the group, you can tap the right arrow next to the group. You can also delete the group from here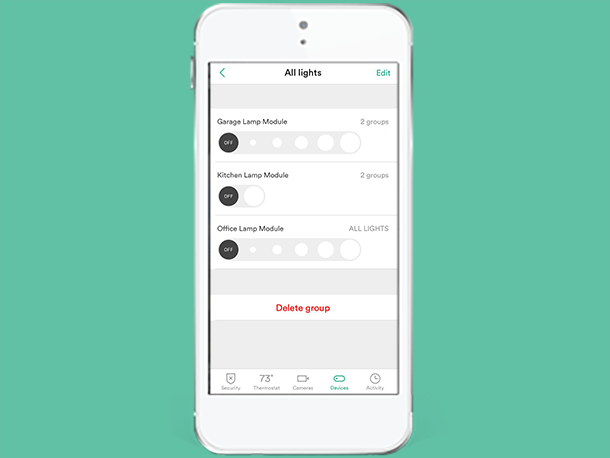 Did this answer your question?
For more help, chat or send us a message.
Call 855.898.8908