Clear Severe Weather Alerts
Your SkyControl panel will alert you when there is a severe weather alert such as a hurricane or tornado in your area. To clear the notification and stop the beeping, complete the following steps:
1
From the home screen of your SkyControl, tap the red envelope in the top right corner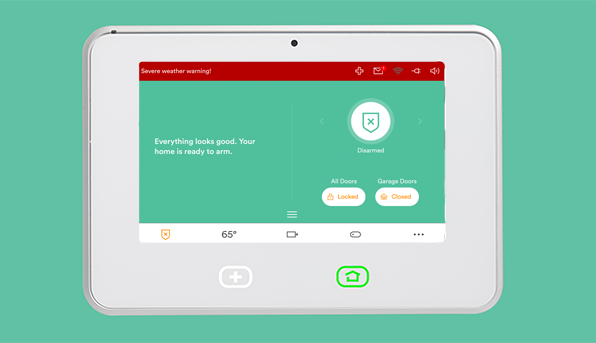 2
Tap on the alert to read the message fully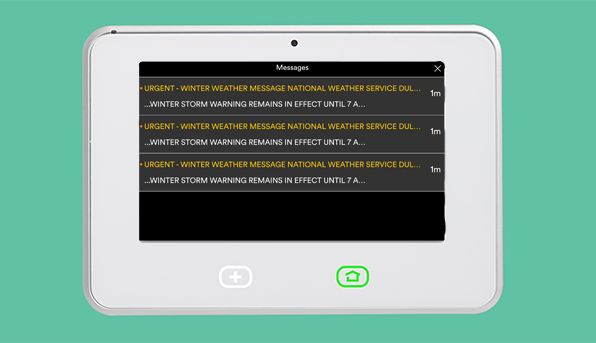 3
By reading the alert and closing the notification screen, it will be considered 'Acknowledged' and the beeping will silence. Please take any necessary actions to prepare for the severe weather described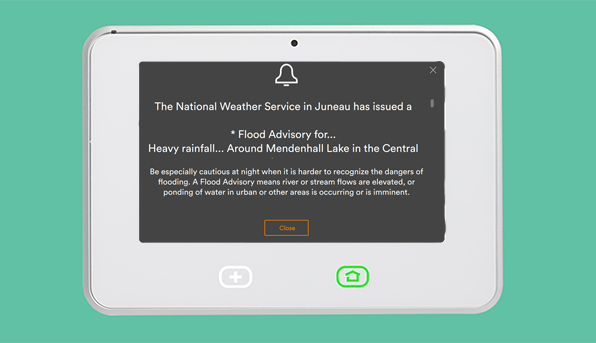 Did this answer your question?
For more help, chat or send us a message.
Call 855.898.8908