Change Batteries
You will be alerted via your touchscreen panel when your smart lock batteries are low. You will also be notified by the smart lock itself because it will flash red when the batteries need to be changed. Smart locks take four AA batteries. The length your batteries can last, varies based on use, however, generally you should expect them to last between three and five months. Please note, extreme temperatures could cause your batteries to deplete faster than normal.
1
From the inside part of your door, slide the cover up and off of your door lock. Grip the battery pack from the top and pull it up and out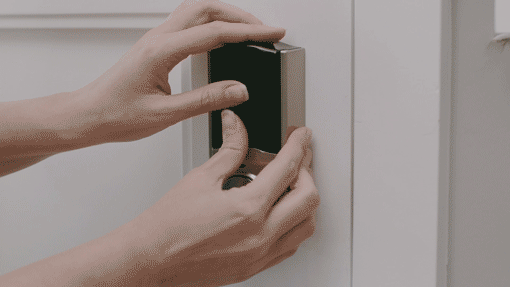 2
Remove the old batteries and replace with four AA alkaline batteries. These batteries can be found at most stores where batteries are sold, or they can be purchased online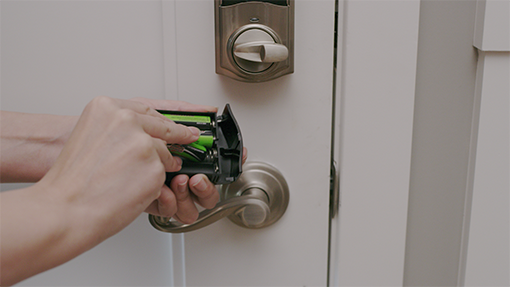 3
Replace the battery pack and the cover on your smart lock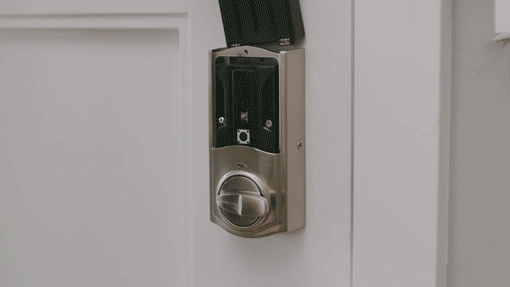 Note: Remember to safely dispose of the used batteries
4
To clear the low battery alert from your display or app, you will need to run the lock motor by locking or unlocking directly from your display or mobile app.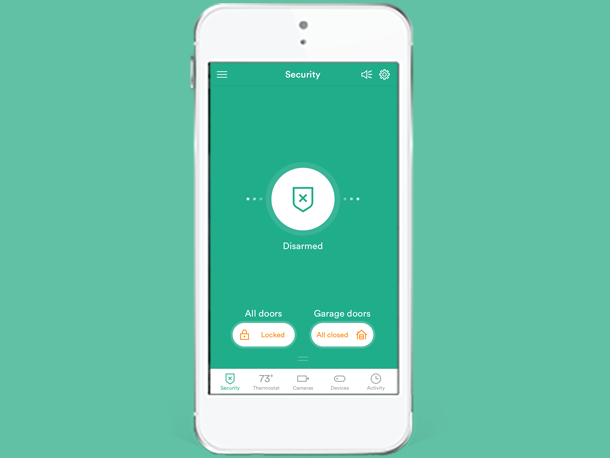 Did this answer your question?
For more help, chat or send us a message.
Call 855.898.8908