Recalibrate
Your Vivint smart lock may need to be recalibrated if it is not locking all of the way or not locking on command from your touchscreen panel or app. If the lock attempts to lock and is stopped because the door is not shut all the way or there is an obstruction in the way, it can get out of sync with your system and mechanically off-set. You can easily remedy this with a recalibration. Follow the steps below to learn how.
1
Slide the cover off of the side of the lock with the latch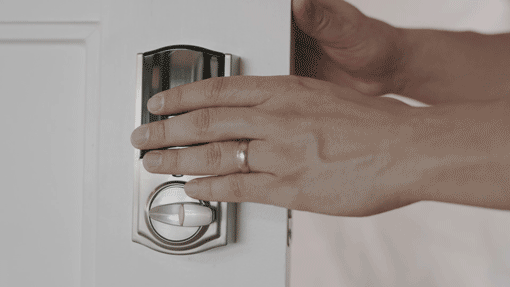 2
Remove the battery pack by sliding it upward out of the lock interior. Confirm that battery has completed drained from the door lock by pressing the any button on the exterior keypad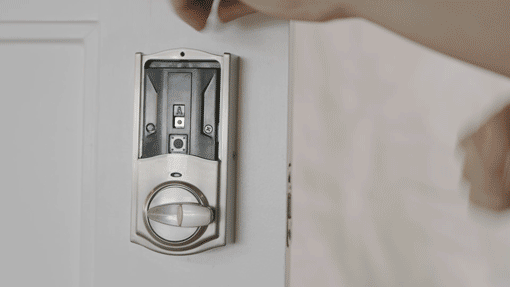 3
With the door open, hold down the lock button and replace the battery pack at the same time. Release the button when the lock starts to lock and unlock itself. The locking and unlocking is the lock recalibrating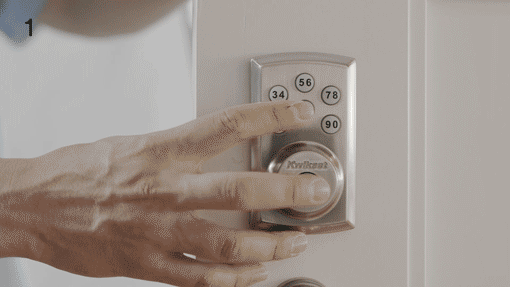 4
When the is done re-calibrating, test the lock by pushing the lock button and unlocking it with your four digit user PIN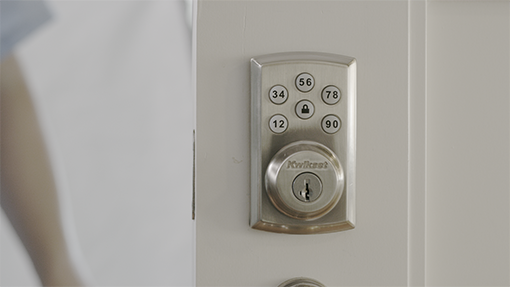 Did this answer your question?
For more help, chat or send us a message.
Call 855.898.8908