Set User PINs
Different user PINs allow you to know when different members of your family use your smart locks. You can have unique PINs that you assign to each family member or temporarily assign to a neighbor, a house sitter, or a guest in your home. Each time someone uses one of your door PINs, you can receive a notification telling you who just unlocked your door.
The smart lock PINs can be set from your panel, mobile app, or online account and correspond to users. To set a user PIN, complete the following steps from your mobile app: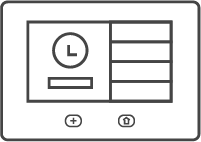 SkyControl Users:
1
Tap the menu icon in the top left corner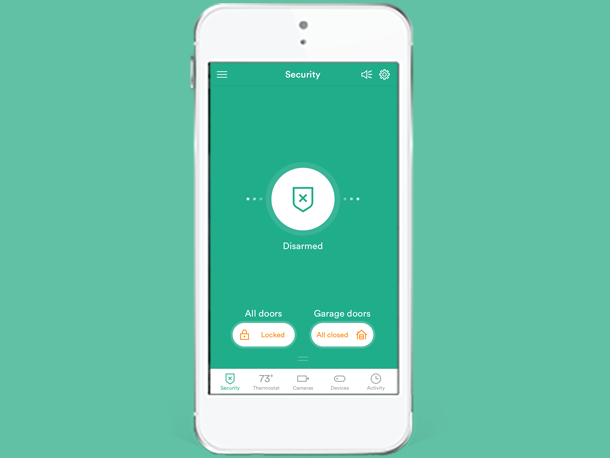 2
Tap 'Users'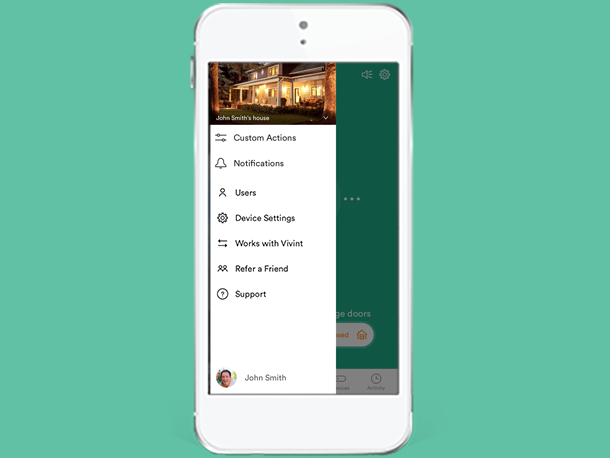 3
Tap the user you would like to add a smart lock PIN for or tap the plus icon to add a new user and PIN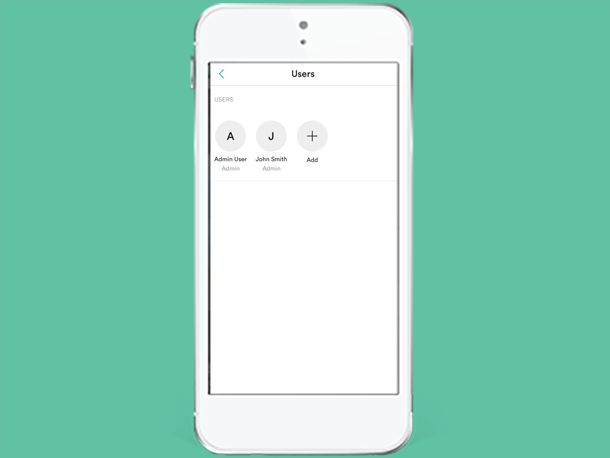 4
From here, you can see and change their PIN and control whether they have access to specific door locks and/or panel access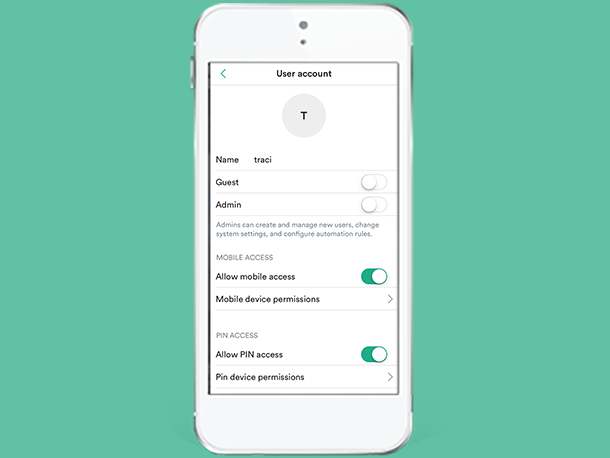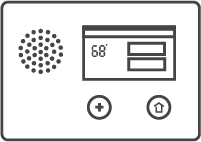 Go!Control Users:
3
From the main 'Security' tab, go to the 'Users' sub-tab
4
Select the user you would like to add a door lock code to and click the edit icon to the right of their name
5
From here, you can edit the codes and change whether the user has panel or door lock access or both. You can even grant access to specific door locks. You do this by clicking the large lock and key icons. If they are green, that indicates the user has access. If it is gray, the user does not have access
6
If you want to add a new user, click here to learn how
Did this answer your question?
For more help, chat or send us a message.
Call 855.898.8908