Log In
When you sign up for a Space Monkey account, an online account is created for you with the email address that you provided when you made your order. To access your online account, follow these steps:
1
Locate your welcome email that was sent to you when you signed up
2
Click on the 'Create Password' link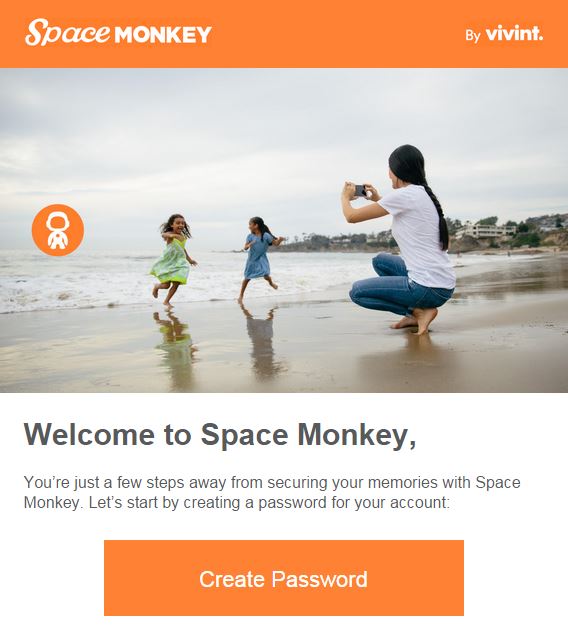 3
You will be prompted to create a password and enter it twice to confirm it. It is recommended to create a password that is unique and memorable to you that contains 7-14 characters and has both numbers and upper and lower case letters
4
Once you have set up your Space Monkey, you will be able to access your files from any web enabled device using the email address and password that you create. You can log in on the app, or got to spacemonkey.com/login
5
If you want to log out, click your name at the top right of the screen. A drop-down menu will appear. Simply click 'Logout'
Did this answer your question?
For more help, chat or send us a message.
Call 855.898.8908