Test Your Vivint Fixed Camera
When your Vivint Fixed camera is installed and set up, you can test it to ensure its settings match your desired preference. To test your camera, follow these steps: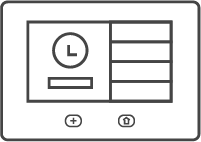 SkyControl Users:
2
From the main screen, click on the camera icon
3
Click or tap play to view your live feed
4
If your camera is not showing up or you are unable to view the live feed, your camera may be offline. Click here to learn how to troubleshoot the issue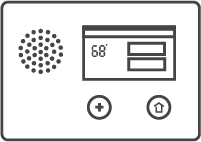 Go!Control Users:
1
Go to your camera and make sure that it is plugged in and that the light is green
5
Choose the Live Video tab
6
Make sure your camera is appearing. If you can see it, then your camera is up and running. You can move your camera anywhere you want in your house as long as it's within range of your router to communicate (around 50 ft depending on your router)
7
If your camera is not showing up, you may need to reconfigure your camera
Did this answer your question?
For more help, chat or send us a message.
Call 855.898.8908