Turn Off Nest Smart Features
In order to optimize your Nest thermostat with your Vivint Smart Home, you will need to turn off the Nest Smarts features using your Nest app. Turning off the Nest smart features will prevent any conflicts and provide a comprehensive Vivint Assist experience. To turn off the Nest Smarts features and optimize your system, follow these steps:
1
Open the Nest app on your smartphone
3
Select the Mode option in the lower left and set the mode to Heat/Cool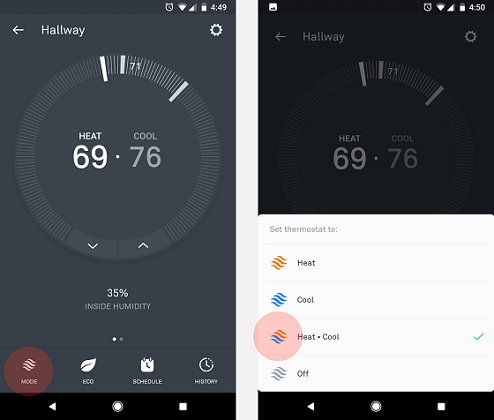 4
Select the Eco option in the lower center and end Eco Temperatures on all thermostats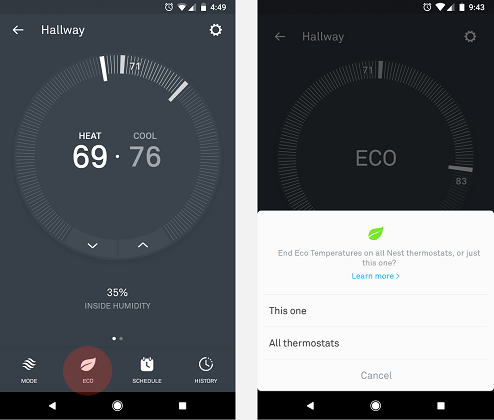 5
Select the Gear icon in the upper right and turn off the Home/Away Assist and Auto-Schedule options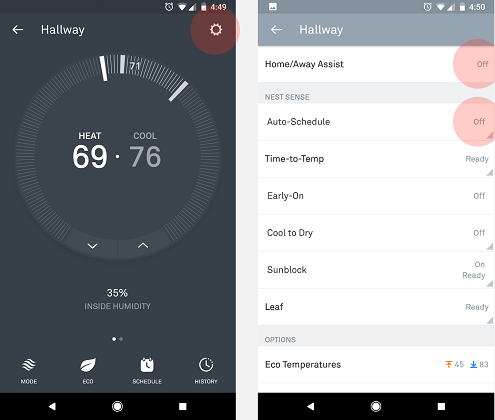 Did this answer your question?
For more help, chat or send us a message.
Call 855.898.8908