Verify your Router
If you add a new router to your Vivint internet network or replace your router, you will be prompted to verify the router. This is for the protection of your security and to aid our customer care team in being able to assist you if you call in.
1
Click 'Authenticate Device'
2
Enter the required information to verify your router device
3
If you have any problems authenticating your router, please call the number provided for assistance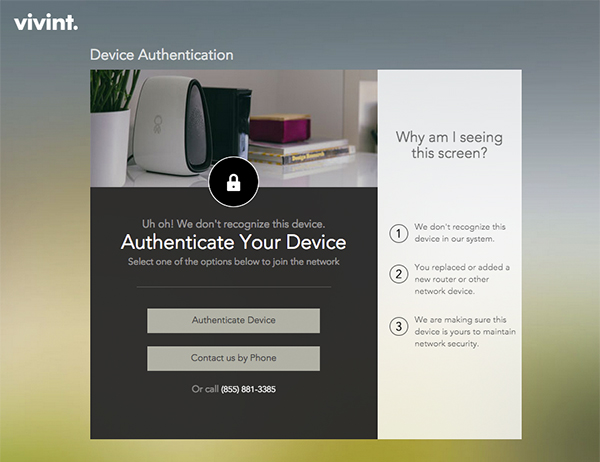 Did this answer your question?
For more help, chat or send us a message.
Call 855.898.8908