Adjust Volume and Chimes
Your panel can be customized to alert you when a door is open, or when the system is armed. These and many other alerts can be a voice alert or chime. To adjust voice alert, volume and chime settings, follow these steps:
1
From the home screen, tap the volume icon in the top right corner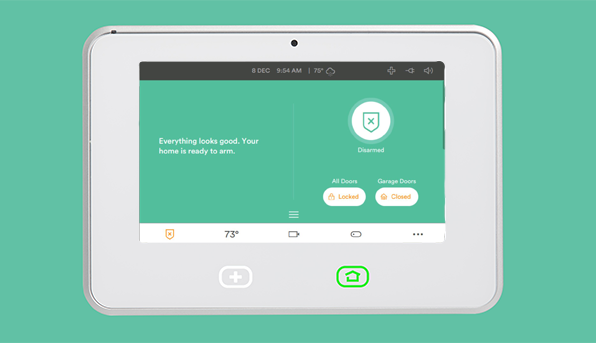 2
Use the slider to adjust the volume. If you have a Vivint Doorbell Camera, you can adjust the volume of your doorbell chime from this screen as well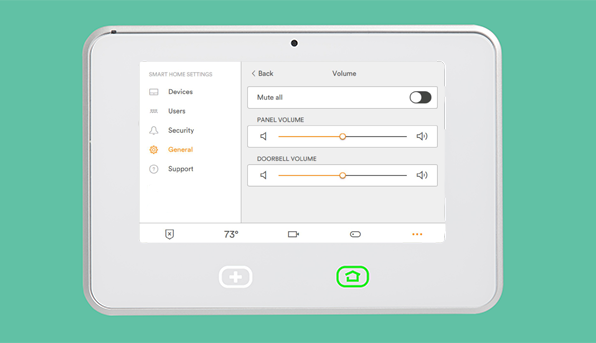 Did this answer your question?
For more help, chat or send us a message.
Call 855.898.8908