Element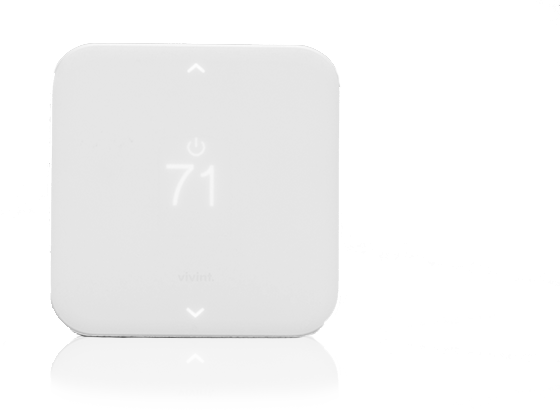 Simple, intelligent technology that perfectly blends comfort and energy savings. The Element thermostat is a smart, learning thermostat that integrates seamlessly with your Vivint Smart Home.
FAQ
Will the Element light up when I approach, or do I need to press a button?

If your HVAC system provides power to the thermostat, you will have the option to set the Element display to light up on approach or on button press. If you do not have a power wire, you will need to press a button to light up the display in order to save battery power. Click here to learn how to adjust the display setting.

Does the Element thermostat work with schedules?

The Element thermostat works best with Smart Assistant. Smart Assistant is a learning intelligence that uses your Vivint system to know when you are home and when you are not in order to automatically adjust your Element thermostat and save energy. Click here to learn how to adjust your Smart Assistant settings.
Can't find what you were looking for?
Call 855.898.8908