Key Fob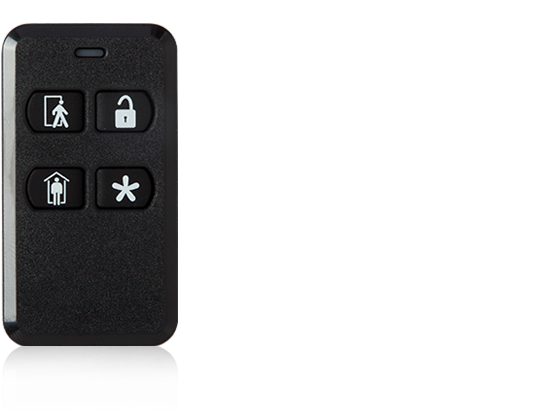 With the Vivint key fob, you can arm and disarm your system, set off a panic alarm, and more without even entering your home.
FAQ
What do I do if my keyfob isn't arming/disarming my system?

To minimize false alarms, the keyfobs require that you hold down the desired function for at least 2 seconds. If you are already doing this and your panel is still not responding, please contact our Customer Care team. They can check the programming of the keyfob and ensure its proper functionality.

What do I do if my key fob triggers false alarms?

False alarms usually occur if the top two buttons are pushed at the same time, or if the system is accidentally set to away, and then motion detectors pick up movement. If false alarms continue to occur, contact our Customer Care team via chat or email for assistance.

What should I do if there is unexplained arming/disarming of my system?

One of the causes of this unexpected arming/disarming could be from improper key fob use. You need to always know where your key fob is at all times to prevent false alarms. If your key fob is not lost and has not been stolen, check to make sure the buttons aren't stuck or being pushed down on accident. For example, if your key fob is in your pocket, make sure you aren't sitting on it.

What can my key fob do?

Your key fob can be programmed to:

Arm the system (doors, windows, and motion sensors)
Arm the system with no entry delay (if programmed)
Disarm the system
Trigger panic alarms

Can I program my key fob myself?

Unfortunately, no. Programming your key fob involves technical details and processes that if executed incorrectly could negatively impact your Vivint system. Your key fob will be programmed for you on installation day, but if for any reason you want to change your key fob preferences, contact our Customer Care team via chat or email, reference the TXID number on the back of your key fob and they will take care of everything for you.
Can't find what you were looking for?
Call 855.898.8908