Vivint Playback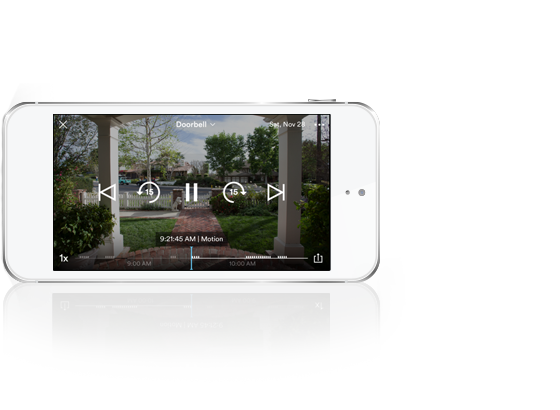 Never miss a moment! Vivint Playback by Space Monkey allows for 24 hour continuous recording of your Vivint cameras with up to 30 days of storage for four cameras.
FAQ
Where is my Playback footage saved?

All Playback footage from your cameras is stored locally on your Space Monkey device that you can then access from your Vivint Smart Home app. Unlike photos, clips and files saved to your Space Monkey, your Playback footage is not uploaded to the cloud.

How do I turn on privacy mode for my camera?

If you temporarily don't want your camera to record for privacy reasons, click here to learn how to place your camera in privacy mode.

If I turn off Playback for one of my cameras, will I lose all of the footage?

If you toggle off the Playback feature for a camera, the recorded footage will continue to be available for 30 days. As the footage reaches 30 days old, it will automatically drop off one day at a time. If you would like to save a specific moment to never be deleted, click here to learn how to create savable clips from the Playback footage.

How do I get Playback setup?

The Vivint Playback feature will setup automatically for you as long as the email address for your Vivint Sky app and your Space Monkey app are the same. If your Vivint Sky email address is different from your Space Monkey, you will need to invite a user from your panel with the same email address as your Space Monkey login. Click here to learn how to invite a user to have remote access.

If you have questions or are having trouble accessing Vivint Playback, please contact customer care.

*Vivint Playback is only available to customers with a Vivint Smart Home system that includes cameras and the Vivint Playback by Space Monkey service.
Can't find what you were looking for?
Call 855.898.8908