False Visitor Detection Clips
Every front porch is different. If your Vivint Doorbell Camera is giving you too many visitor detection notifications and/or clips, there are settings that you can adjust to help. By reducing the motion and visitor detection sensitivity and placing your motion detection box in the right area, you can increase the accuracy of your Doorbell Camera. Follow the steps below to learn how:
1
Go to your SkyControl panel and tap the camera icon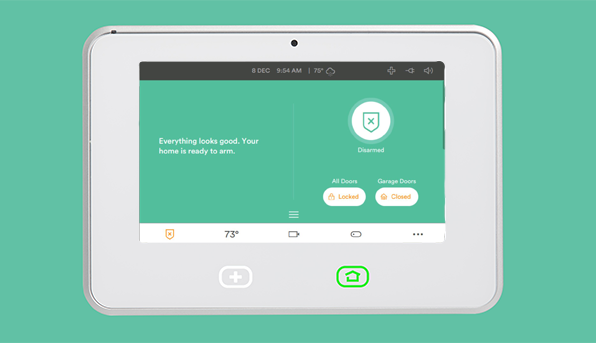 2
Tap your Doorbell Camera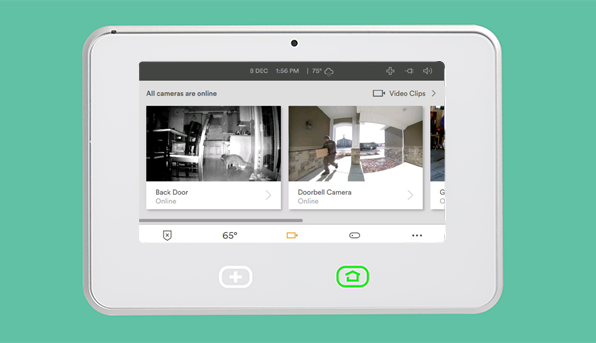 3
Tap the settings icon in the top right corner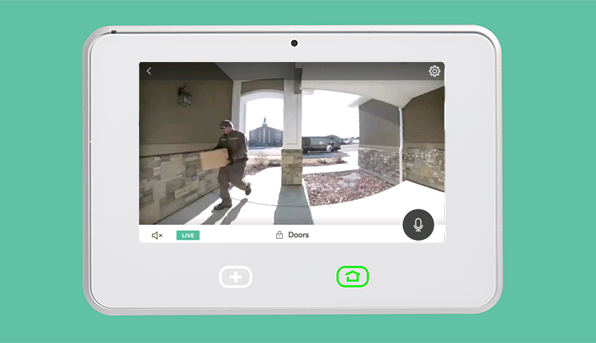 4
Enter your 4-digit PIN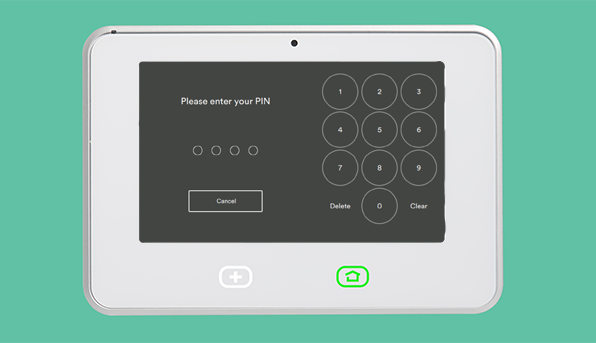 5
Scroll down and tap 'Visitor Detection settings'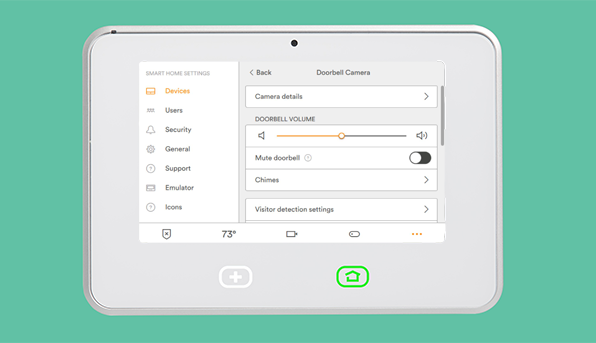 6
Tap 'Detection settings'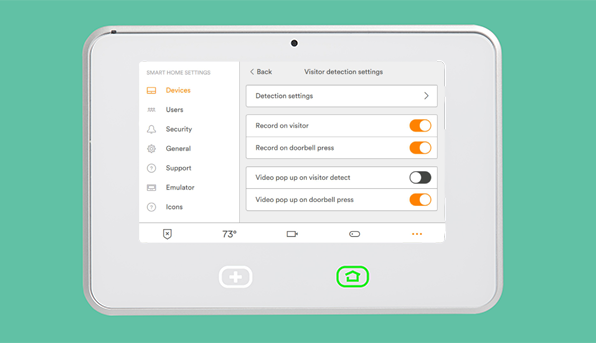 7
Use the touch screen to adjust the size and placement of the motion detection area. The three horizontal bars in the bottom right corner of the box can be used to stretch and shrink the size of the box. Use the sliders on the right to adjust the sensitivity and person detection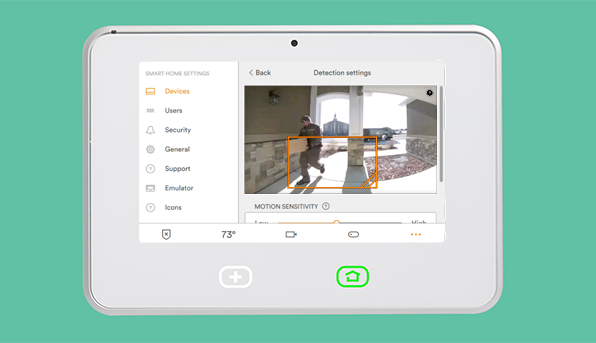 Motion Detection Box: This is the area in which your camera looks for motion. For optimum results, it is best to have a smaller box that is located where someone is most likely to pass through. The larger the box is, the more likely you are to get false motion detection. It is also best to place your detection box so that it does not include any trees or other plants. If the wind moves the branches, it could cause false visitor detection.
Motion Detection Sensitivity: Motion detection sensitivity is how sensitive your camera is to movement. If you are getting too many visitor detections, adjust this setting down to six or seven.
Person Detection Sensitivity: Person detection is Vivint's latest technology that looks specifically for people in the video frame. To reduce the number of false person detection clips and notifications, set this setting down to two.
7
Go back to the camera settings menu to save your changes
Did this answer your question?
For more help, chat or send us a message.
Call 855.898.8908