Lost Remote Access
If you log into your app and see the screen below, this means that your login has lost connection to your panel. This can happen for a few reasons. Read the options below to help you resolve the problem.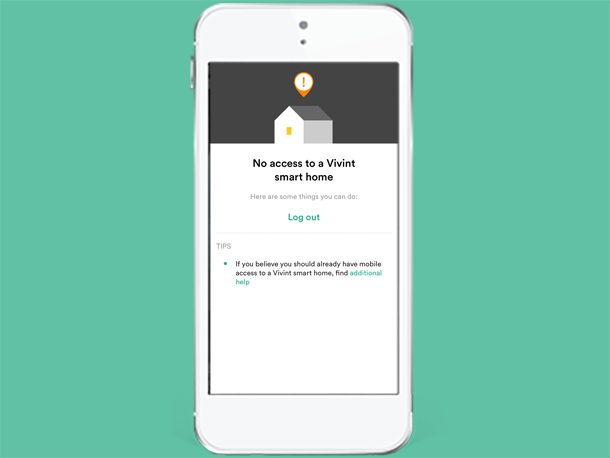 1
If you are a Vivint Go!Control customer and you are seeing this screen, you will need to download the Vivint Classic app to access your system. Click here to learn how
2
Another possibility is that your remote access to the Vivint SkyControl system was revoked. In this situation, you can ask the admin user on the account to re-invite you to have remote access by following the steps here
3
If you are the admin user on the account and no one has removed you from the account, there may have been an error that caused your login to lose communication with your panel. In this case, you will need to revoke and re-send access from the panel. Follow the steps here to access your user settings from your SkyControl panel. You will need to tap 'Revoke access' and then 'Send invitation' to reconnect to your system
If none of these option work for you, please contact support for assistance with the issue.
Did this answer your question?
For more help, chat or send us a message.
Call 855.898.8908