Panel Low Battery
If your Vivint SkyControl panel has a low battery, check the following:
Is your power out?
Is the panel plugged in?
Does the outlet have power? Test your outlet by plugging something else into the same socket, like a phone charger to make sure the new device receives power.
Once power is restored to the panel, the backup battery will take some time to recharge. If you are unable to restore power to the panel, talk to one of our Smart Home Specialists.
To acknowledge the low battery alert and stop the beeping, follow the steps below.
1
From the home screen of your SkyControl, tap the alert notification on the left side.

2
Tap on the Low Battery alert to read the full message.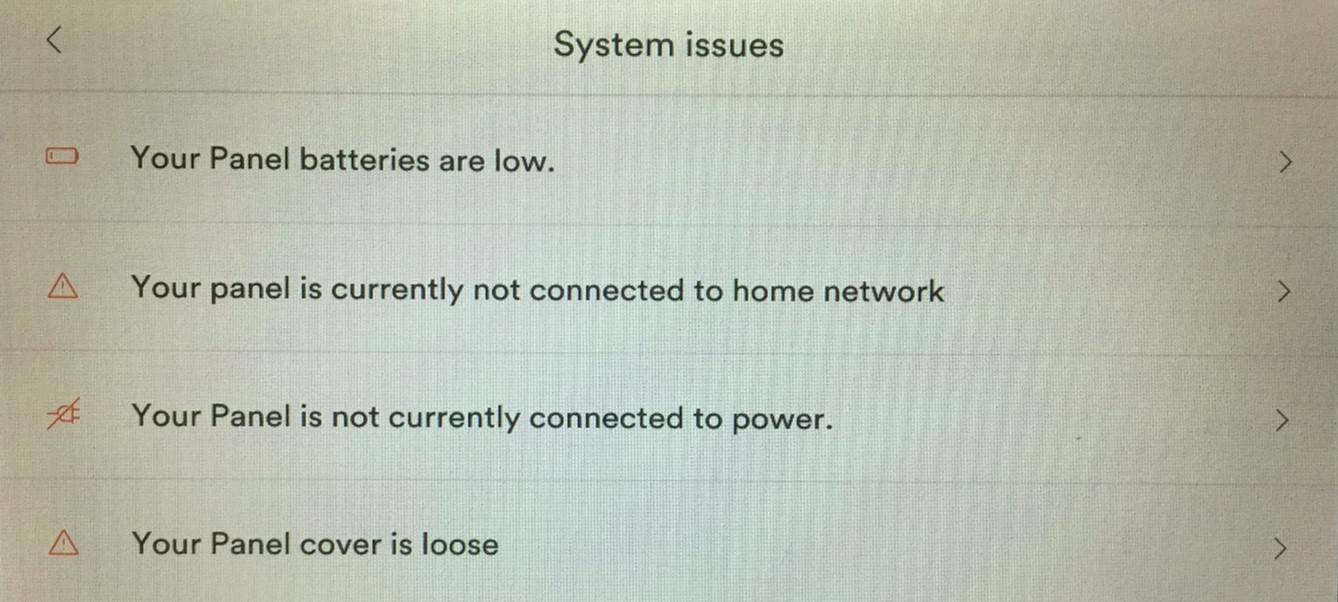 Once read, the beeping will stop. If the battery does not recharge, the panel will start to beep again after 8 hours.
Did this answer your question?
For more help, chat or send us a message.
Call 855.898.8908